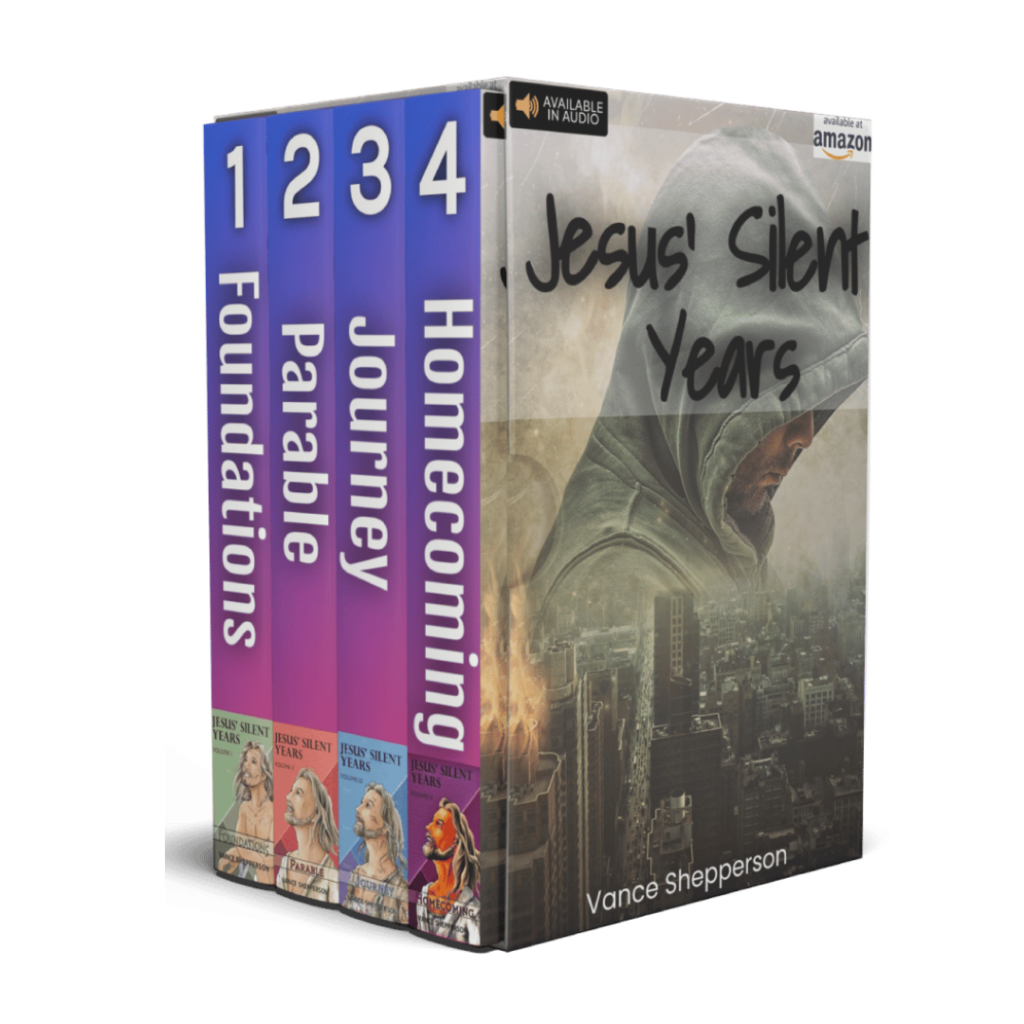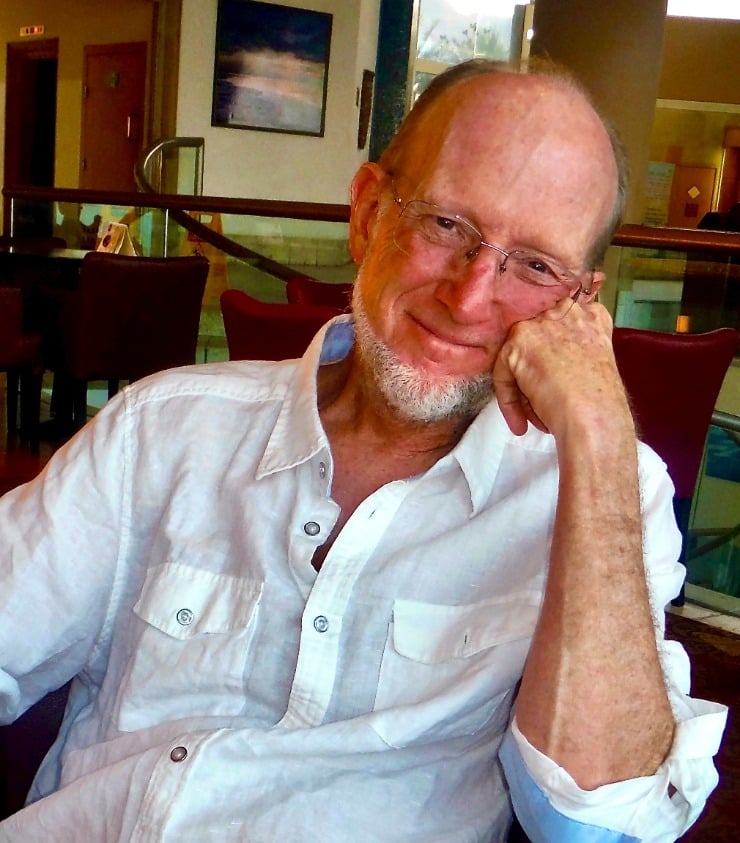 Shop Physical Books
Jesus' Silent Years series makes for a great gift. Free Shipping for US for a limited time only! International mail, S&H by country, at cost.
Shop Audio Books
You can listen to these books on any smartphone, tablet, computer, home speaker system, or in-car system with the Bandcamp app or load them into your favorite audio app. Discount price is available for a limited time.
Shop Ebook
You can read these books on any smartphone, tablet, computer, using your favorite ebook reader. Discount price is available for a limited time.
Reviews
What I loved about this book series is how much it helped me relate to Jesus as the Son of Man. I know He is the Son of God, but this helped me understand to a new level that He was truly a human being like me in every sense of the word. This helps me trust Him and feel at home with Him. That's priceless.
Jesus is a very real human being in these books.  We see him grow up from age 13 to 30.  He's fully human, as Christianity teaches regarding the Incarnation.   His temptations and sufferings, as a teenage boy, as a young man in love, and as a man betrayed, imprisoned, abused, etc., all give profound insight into the role of prayer, faith, and relationship with God through the course of life.  We feel his suffering and joys with him, and realize he too joins with us through his Spirit in our modern lives. 
 
While reading these fictional backstories I got great insight into the Gospels and a deeper sense of my own relationship with God.  In the author's own words, "You can find most of these people inside you."  In doing so, you learn much about yourself, about yourself in relationship with others, with God, and even with Satan (through their temptations).
 
    The many characters, Mary and Joseph, Cousin John (later the Baptist), Mary, Martha and Lazarus, Mary Magdelaine Zacchaeus, Pilate, and more, each show us something of ourselves, and give insight into ourselves in relationship with God and our neighbor.
 
   I have gained profound insight into myself and my relationships with God and my neighbors through reading these stories of Jesus and his friends, foes, and family members.  As a Priest with a Master's Degree in Theology, I highly recommend these books to all who are seeking deeper relationships and a deeper understanding of themselves and of their faith.
Does everyone have their own fantasy of Jesus? Does your Jesus skip from 12 to 30 through some sort of divine magic? Shepperson's Jesus (fictional, of course) packs four books of non-stop adventure into those years, with a richly portrayed supporting cast.

This first book all takes place in the strip between Egypt and Syria now known as Israel and its neighbors. There are references back to the child narratives in the gospels, parallel reenactments of gospel with different twists, and anticipations of ministry narratives, just as there are references to the politics, economy, lifestyle, and society of that first century life. Inner lives are filled in, imaginations and longings are created. Dreams happen and some get crushed. Even Father God and the Holy Spirit show up, all given voice, action, and character.

Of course, this is Shepperson's creation, not yours or mine. He uses voice, language, psychology, history, geography, et al in the service of a very rich, fast paced narrative. It is adult material, including violence, betrayal, sexuality, and suffering. It is also teen material, filled with angst, longing, and developmental challenges. It is modern in style, with each chapter/chunk coming from a participant's voice. It uses language in an uninhibited street style, sometimes poetic, sometimes hip, perhaps even trite, but certainly not stale.

Did I like it? Mostly. Given what I will put up with on TV or in a movie, this is tame stuff and in service of a good cause. What is that cause? Shepperson doesn't say, but it felt to me like I was being asked to move Jesus and his world from somewhere out there far away to a place more near and real, and put myself in that world so I could reflect more deeply on the world around me, the world beyond me, and the world within. It's a fast-paced, fully textured, vocally rich ride–one that will stay with me for a long time.