October 7th, 2019
The day started out with a lovely old hymn in my head as I woke up, a snippet I'd not thought of in years:
"trusting as the moments fly, trusting as the day goes by,
trusting him what ere befall, trusting Jesus, that is all."
Didn't realize that it was a warning.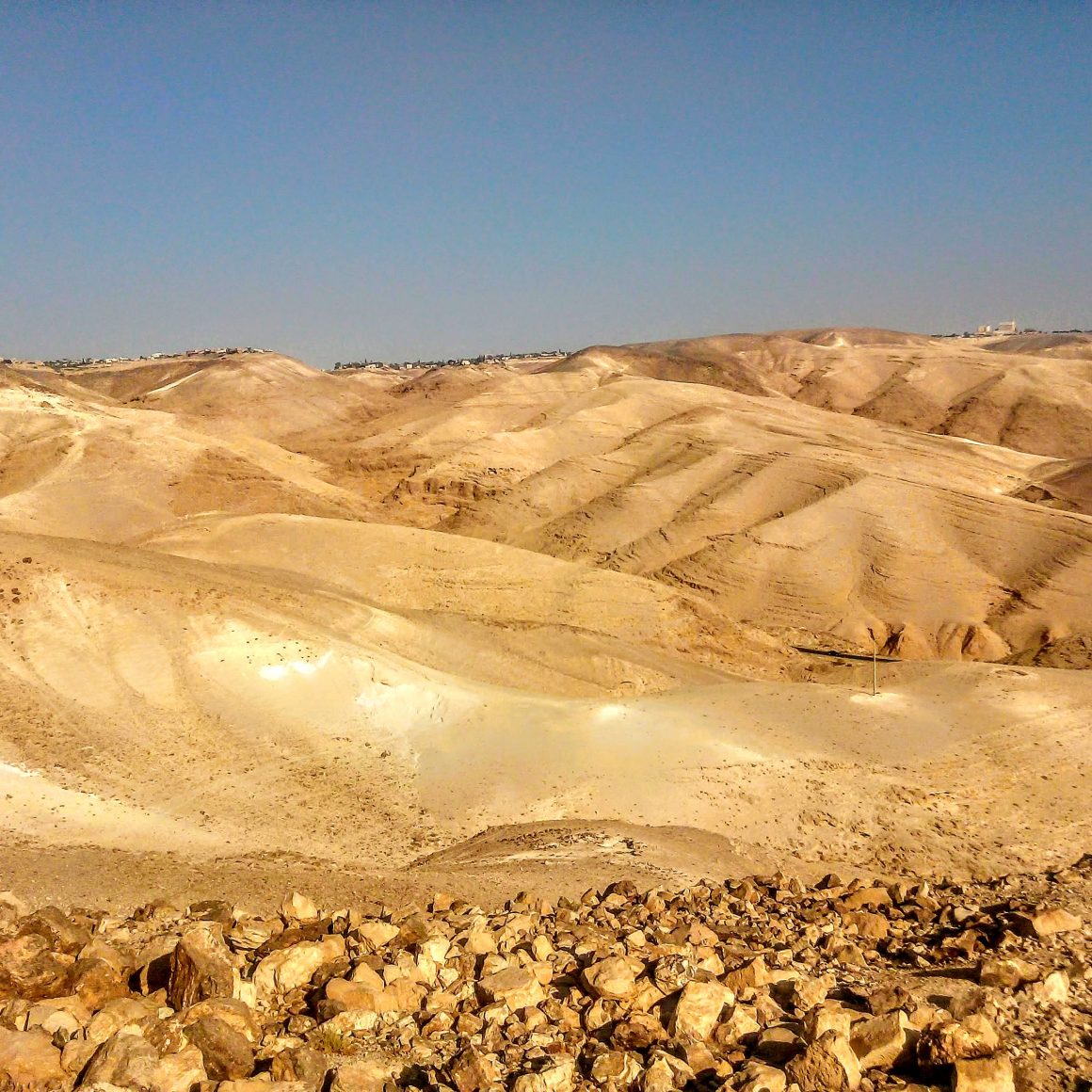 Bethyl dropped me off at a trail segment that was to be about 18 km long. We'd stay in touch. She'd pick me up at the other end, after a day of hopeful quiet, prayer, reflection for her, and a day of fun hiking for me.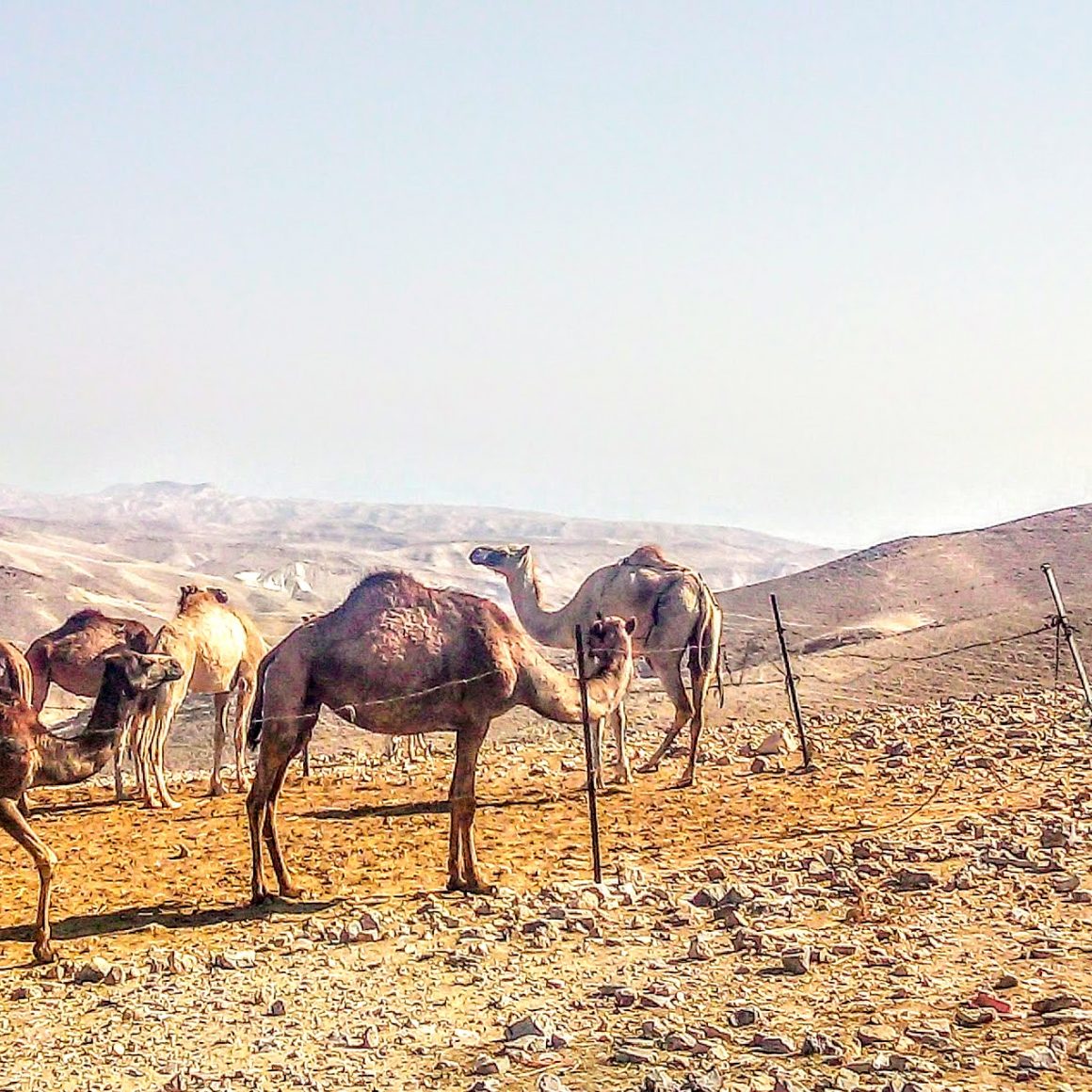 This part of the trail, between Arad and Be'er Efe, is full of canyons, wadi's, chocolate topping on vanilla hills, stark white gully's, graceful curves, camels, vanilla slopes with caramel drizzle running down the sides. Peaceful, sere, silent. No other humans to be seen. Loved walking, memorizing John 14 and 15 once again, the words of Jesus.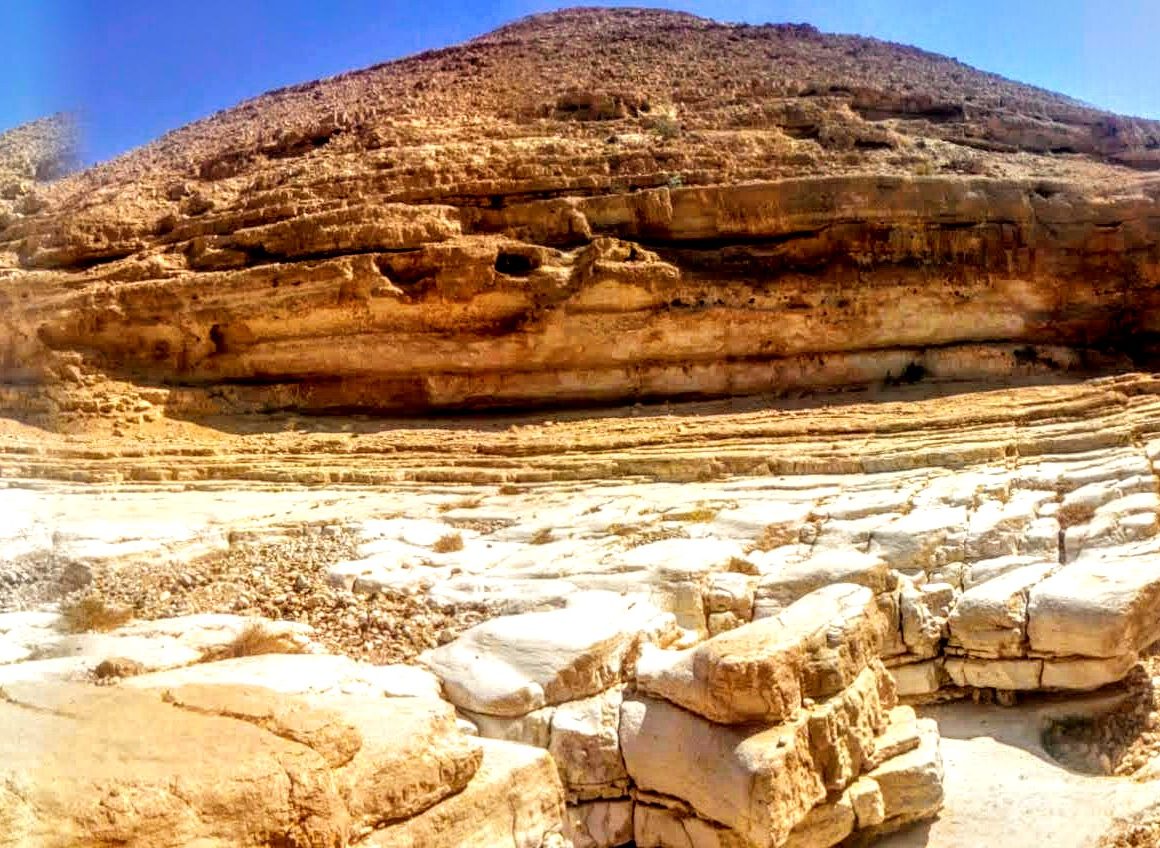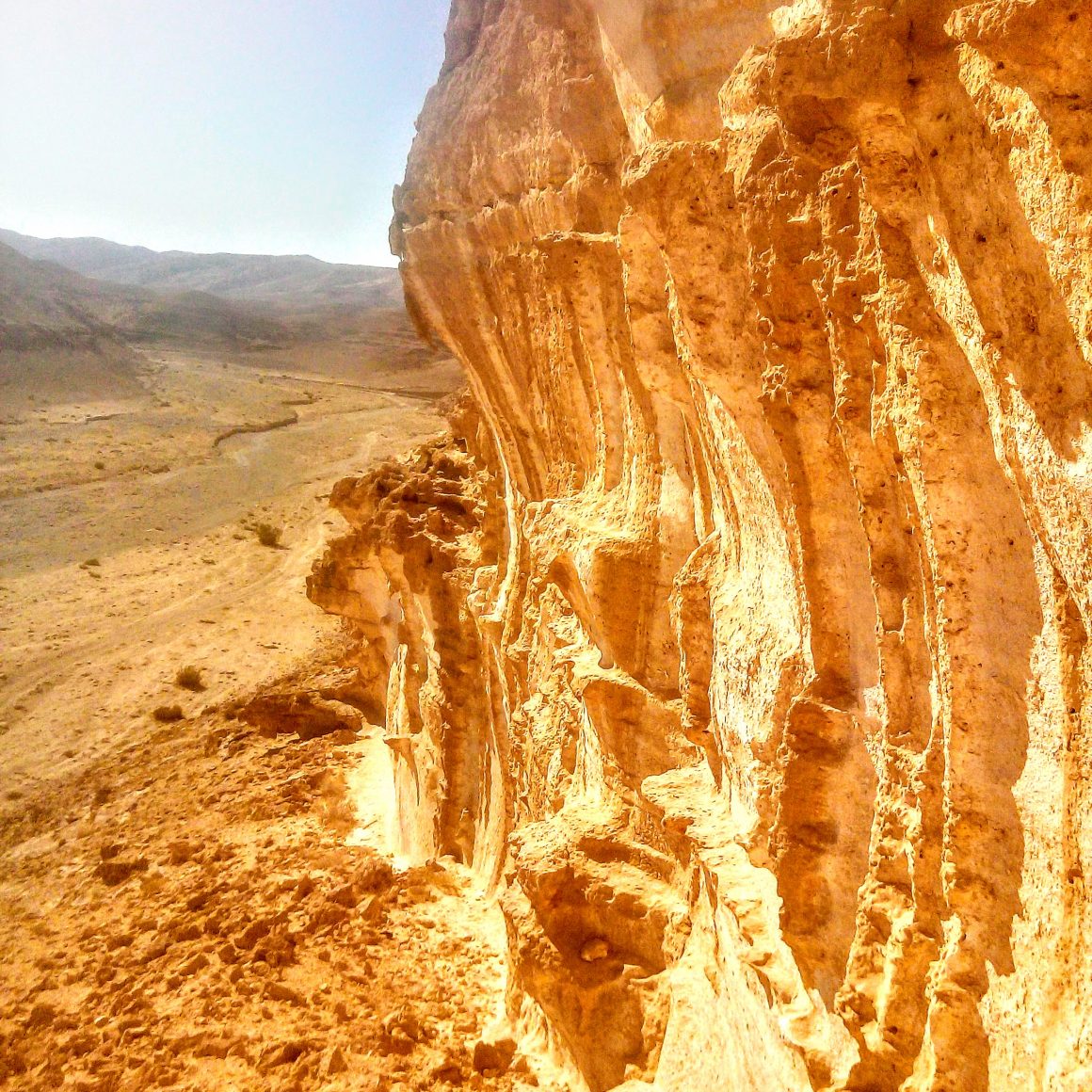 Loved it so much I managed to lose track of the trail. The same scenery came by again. And again. This part of the Judean wilderness doesn't suffer inattention gladly. Edge of panic creeping into my bones.
I checked my GPS, compass, the absolute absence of trail markers, and used dead reckoning with the sun. All hopeless. My blue bubble on the GPS wasn't budging, if I went left, or right, or turned around. Sun kept slipping lower.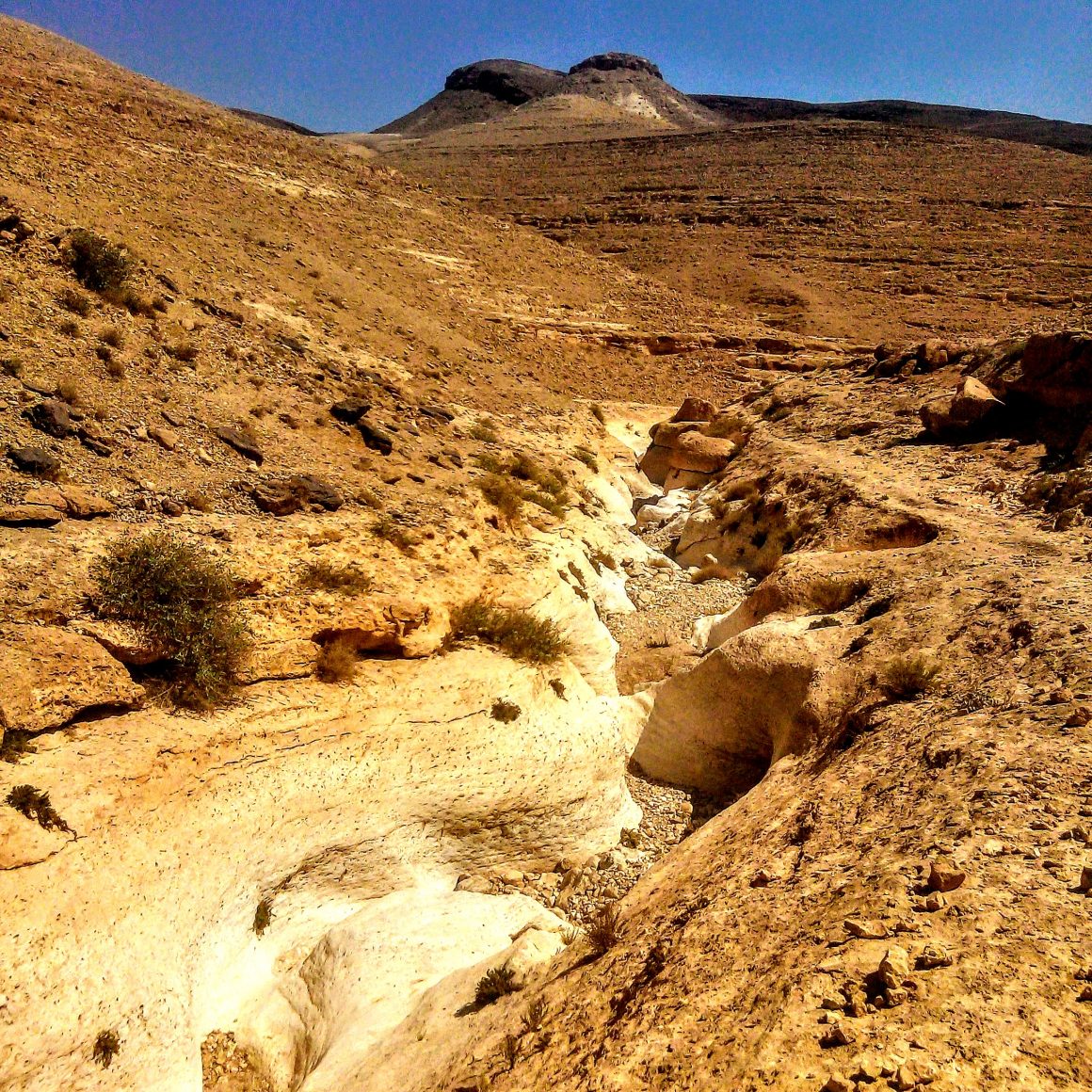 (from Bethyl, while waiting for me):
Deuteronomy 31:18 "But, I, Hide, I Shall Hide My face on that day." God's double hide is extreme concealment; He refers to his unknowable essence. It was believable to the children of Israel, perhaps even more so today. In the supreme dust of the desert, the mesmerizing contours of the terrain, I'm overwhelmed. My feet touch a beauty beyond description.
I encounter His concealment, His unknowable essence. Moments like this both frighten me and carve craters in my fragile character. I am so little. The desert is so humbling. Takes my pride, and Vance's, crumbles it to dust.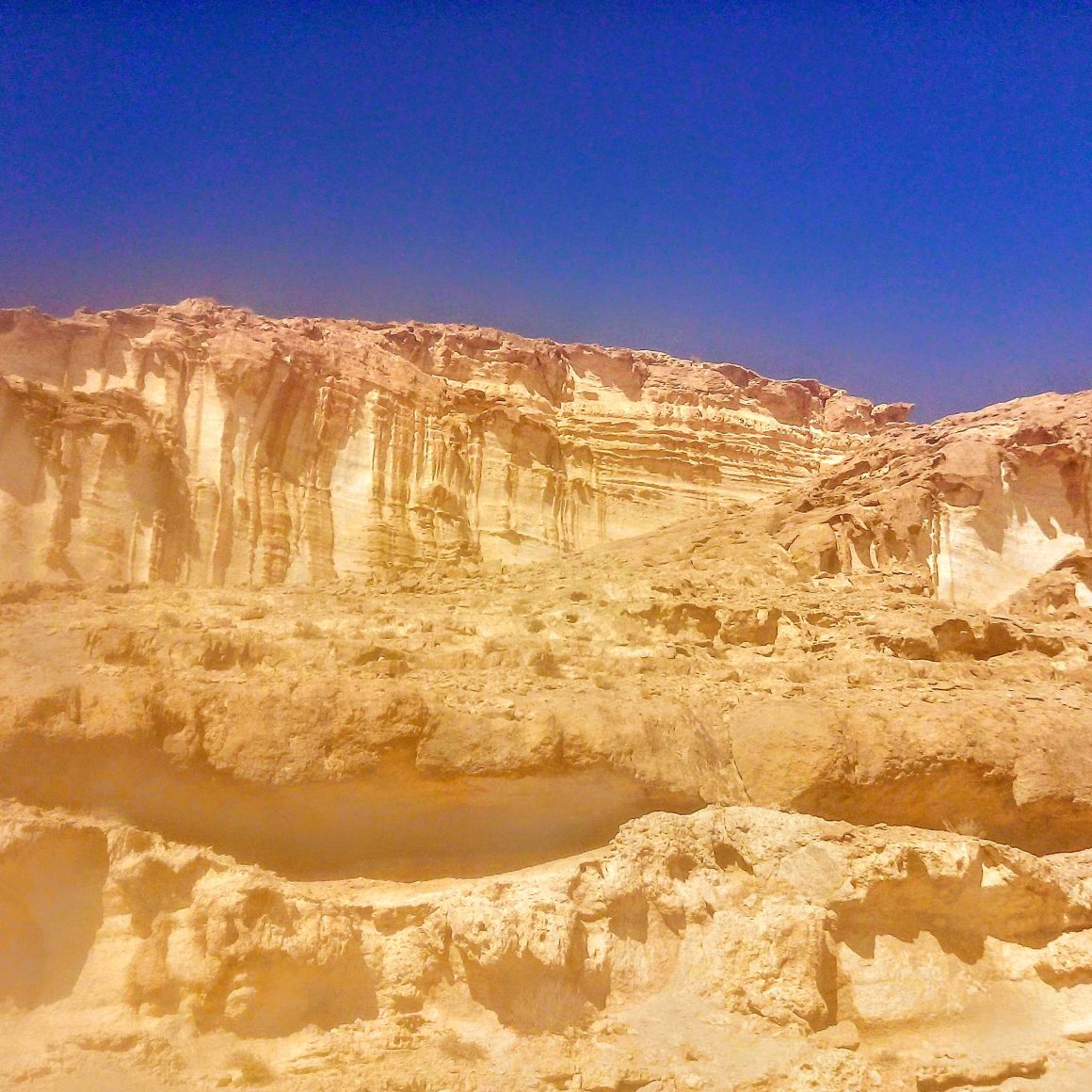 The longer I wait the more I know I must pray. A surprise. Boldness bellows out, "Faith in God can move a mighty mountain; faith can calm the troubled seas. Faith can make the desert like a fountain. Faith can bring the victory." Twice this intensity came out of me, second time more than the first. Lord, you said, when you call on me I will answer you. I will be with you in trouble. I will deliver and honor you. Jesus, help. We need your help now.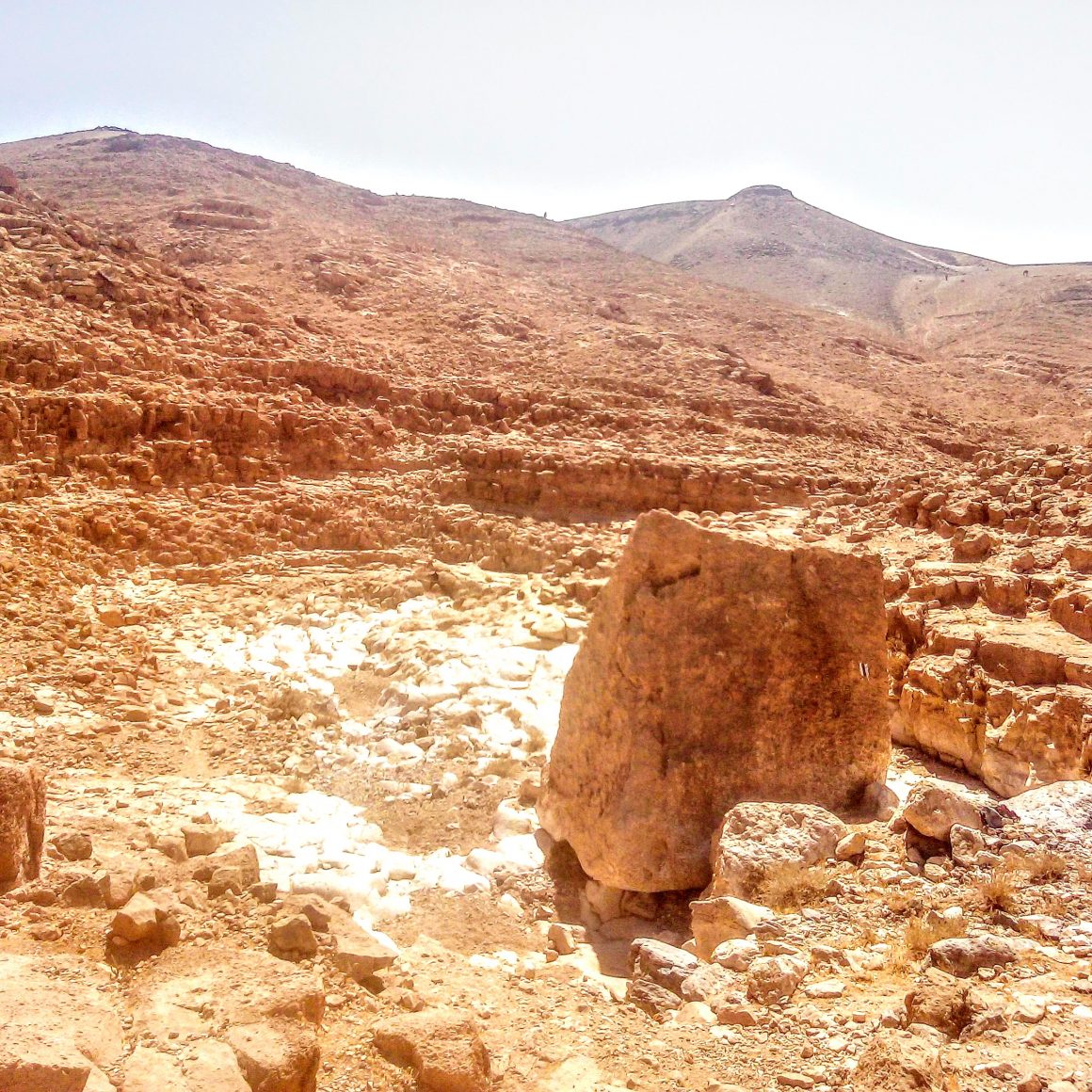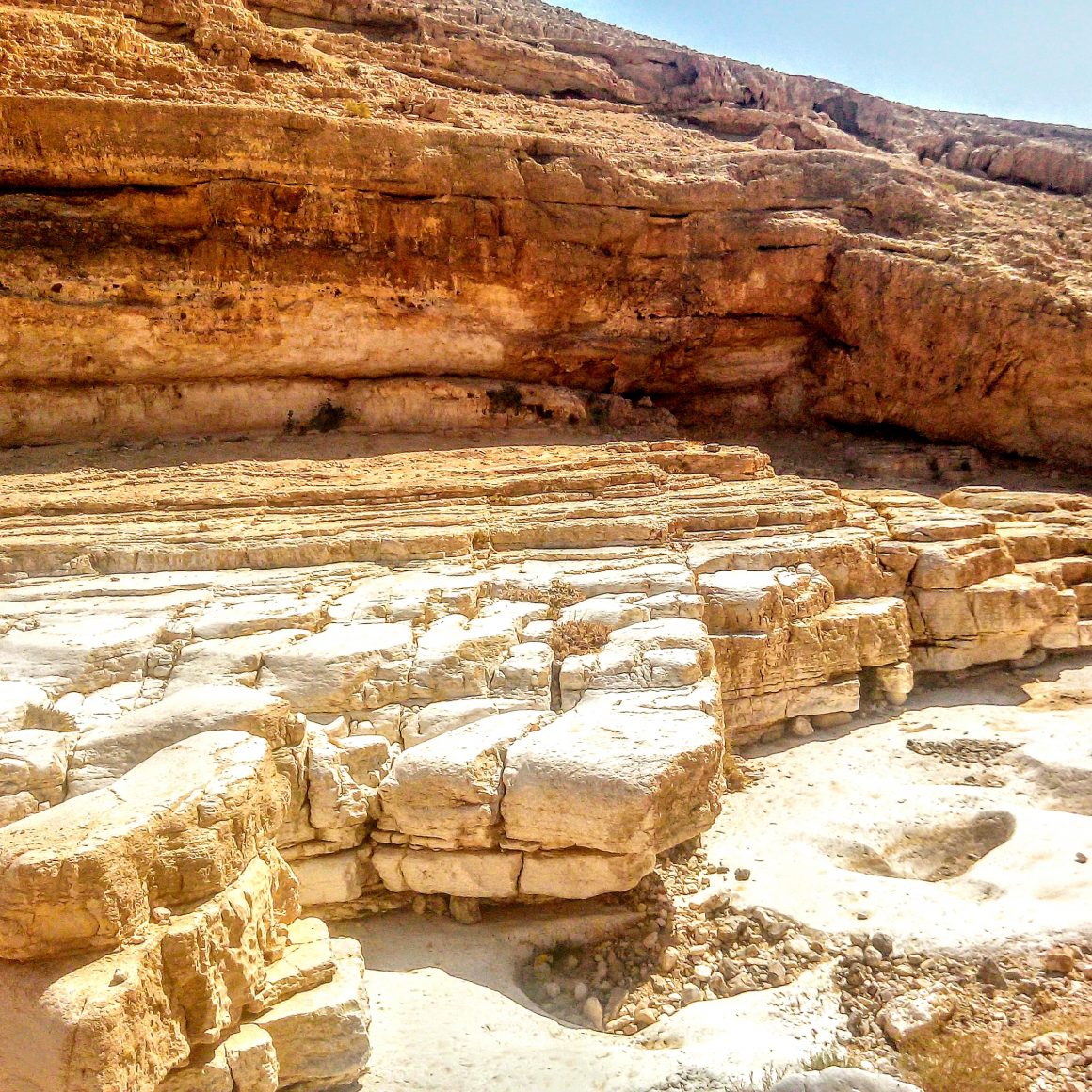 I spent my afternoon going in circles. Felt empathy with Moses. 40 years going in circles is possible in this emptiness.
Toward sunset two young men, each on their own camel, passed me. Tried to make conversation in Arabic. No luck. Friendly, but with a shoulder shrug, they applied their whip and the camels went from a walk to a trot. See ya.
Bethyl was sitting at the end of my trail in the car waiting for me since 3 pm. Now it was 6:30, dark settling. I'd walked 20 miles, 45,100 steps. End of my water, myself. Wife, on phone, praying, singing, hoping.

A pick-up truck came rattling over the hill. Stopped. Young Arabic man, mid-20's, spoke a little English, not much, "you will give me," he said. Looked up, hesitated, corrected, "I will help to give you."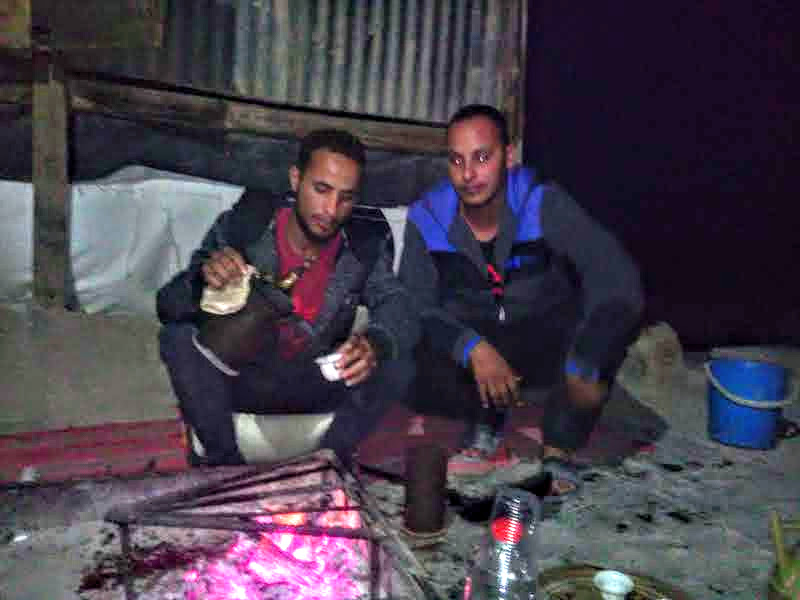 He explained his car could not make it to the road where my wife waited. Something about the gear box. But if I could eat with him, drink with him, he would take me to her later. He said, "We no Jew, yes, Palestinians. And, "do you have money?" I nodded, yes.
Twenty minutes later, dark, we showed up at a cluster of tin shacks on concrete slabs. Lots of Arab men milling around. Excited jabber. No guns or knives that I could see. Coffee served me from an ornate urn. Cold water to wash and drink.
Washed my hands and face, watching them do it first. Big platter appeared with a mound of yellow rice, bits of olive, pickle, and snippets of chicken. Ate with our fingers from the common platter. His two year old son smiled at me, shy, then ducked under his father's arm.
Three quad motorcycles appeared. Two men with masks. My "rescuer" stood up and said it was time to go. Put his face mask on. I was feeling less than exuberant. I showed him on the GPS where Bethyl was waiting.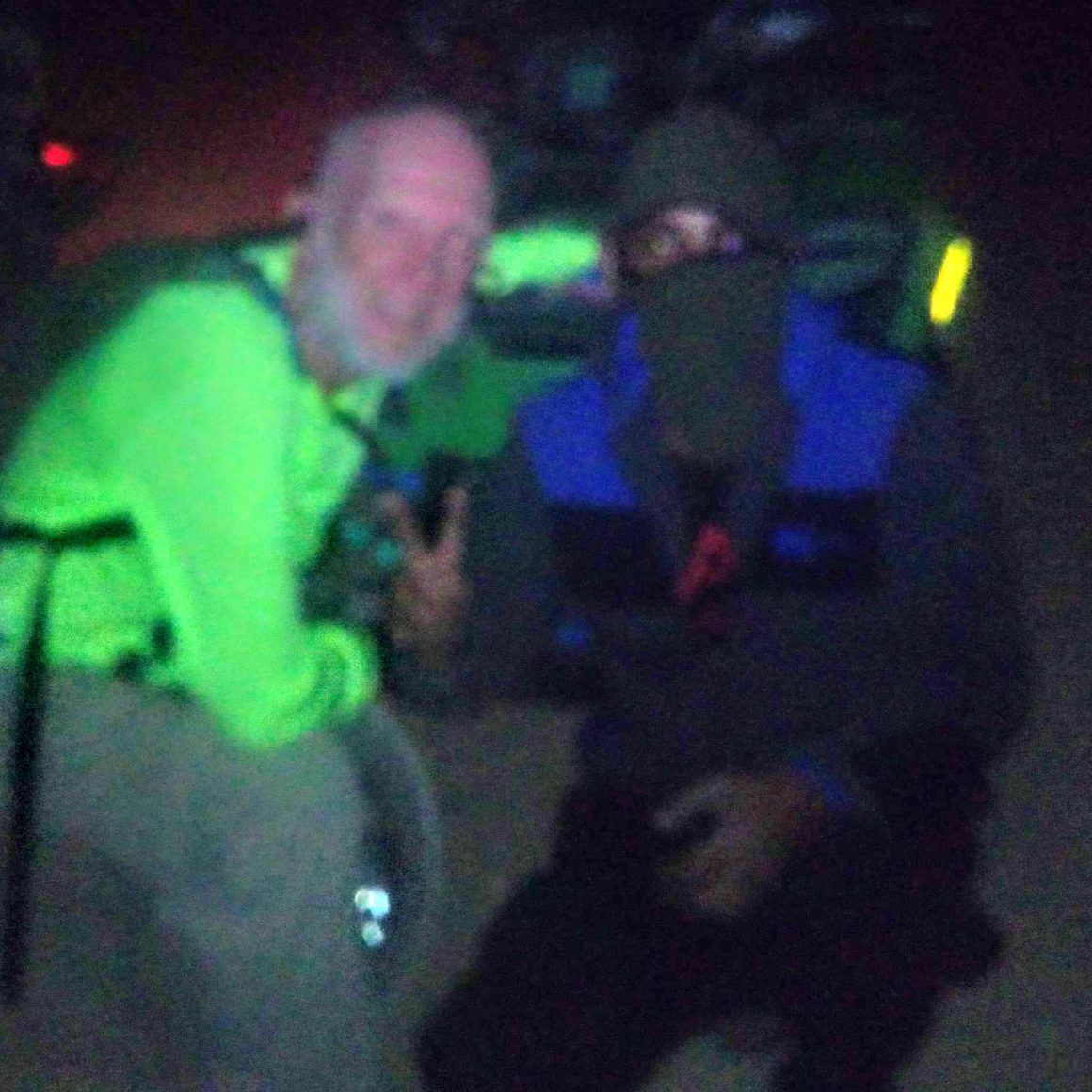 All three quads hi-tailed it out of there, double-time. Into pitch-black night. Not sure where we were going, I remembered my song from the morning. Knew Bethyl was praying. Stopped half-way to nowhere; turned off quads. Said to get off. Walk. I did.
We knelt in front of one of the quads. One man took our picture. Smiled. Got back on quads. Didn't get killed. Yes!
Half-hour later, we arrived at her car, emergency lights blinking in the dark. I pushed 200 shekel note his way. He refused. Laughed. Said this was a big party. No one in his house had rescued a lost American. He was most welcome for to thank me for the party I brought to his house.
The three quads disappeared in the night. Men whooping. Bethyl and I drove back to Arad on a curvy, two-lane blacktop, two headlights peering into dark. Heads shaking with amazement, gratitude.