September 28, 2019
His belly flowed over his belt. White hair framed a many-chinned face. His lips curved up, wreathed in smiles. His napkin tucked in his shirt, and he raised his hands and broke into a song of praise at the table for his breakfast.
This was the same man we'd met in the elevator the day before who invited others into the small space even when it was already full, "Come in, come in. There's room for you."
On our way out of the dining room I went over to this rabbi. I thanked him for his good cheer and welcoming spirit. Told him that he made my day. We exchanged 'Shabbat Shalom's' and 'Shalom Aleichem's.' Jew and Christian enjoyed each other even in the middle of our differentness.
After we left our lodging, the joy of being in Jerusalem washed over me.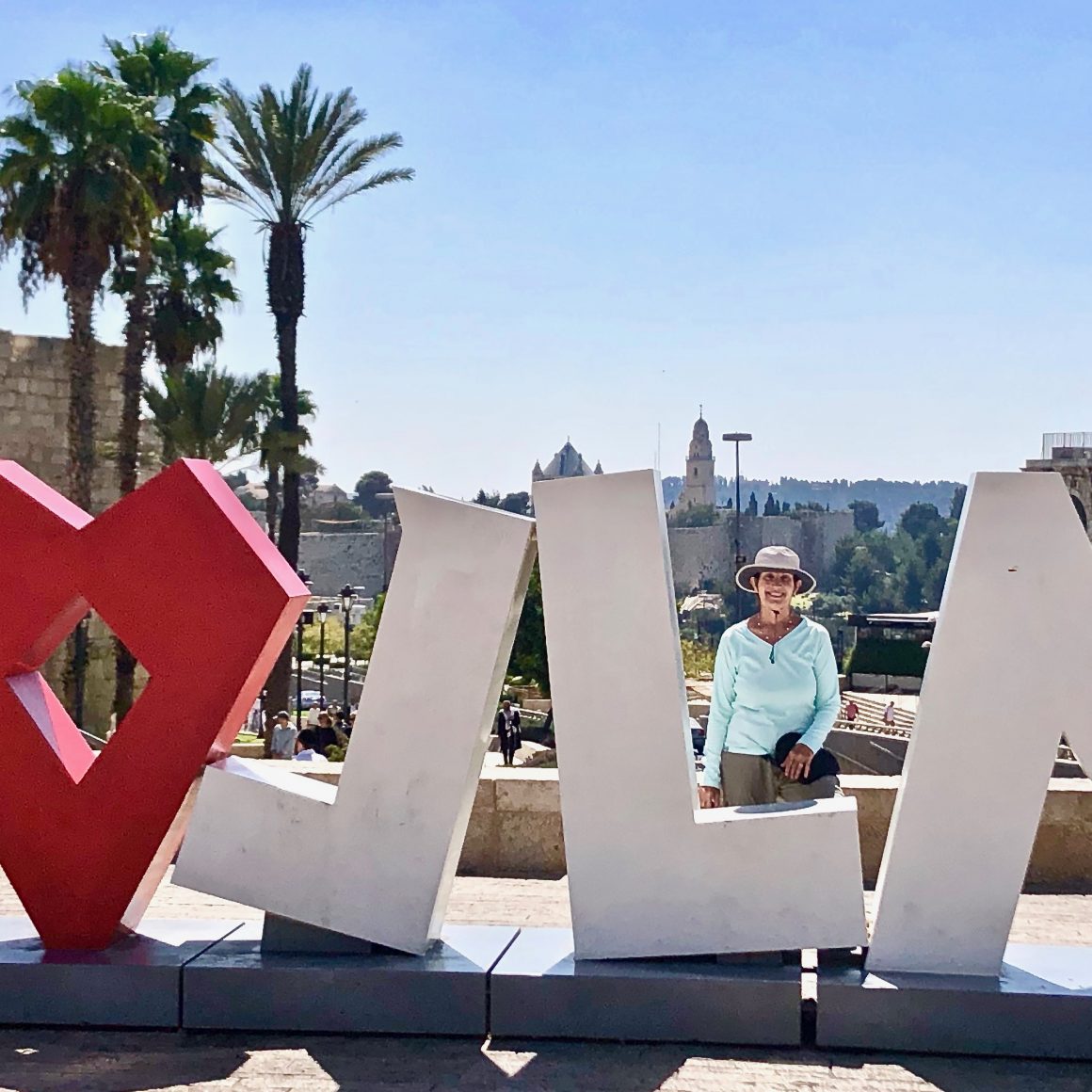 And the sadness. We walked the Via Delarosa, visited the stations of the cross where Jesus carried his cross in the Old City.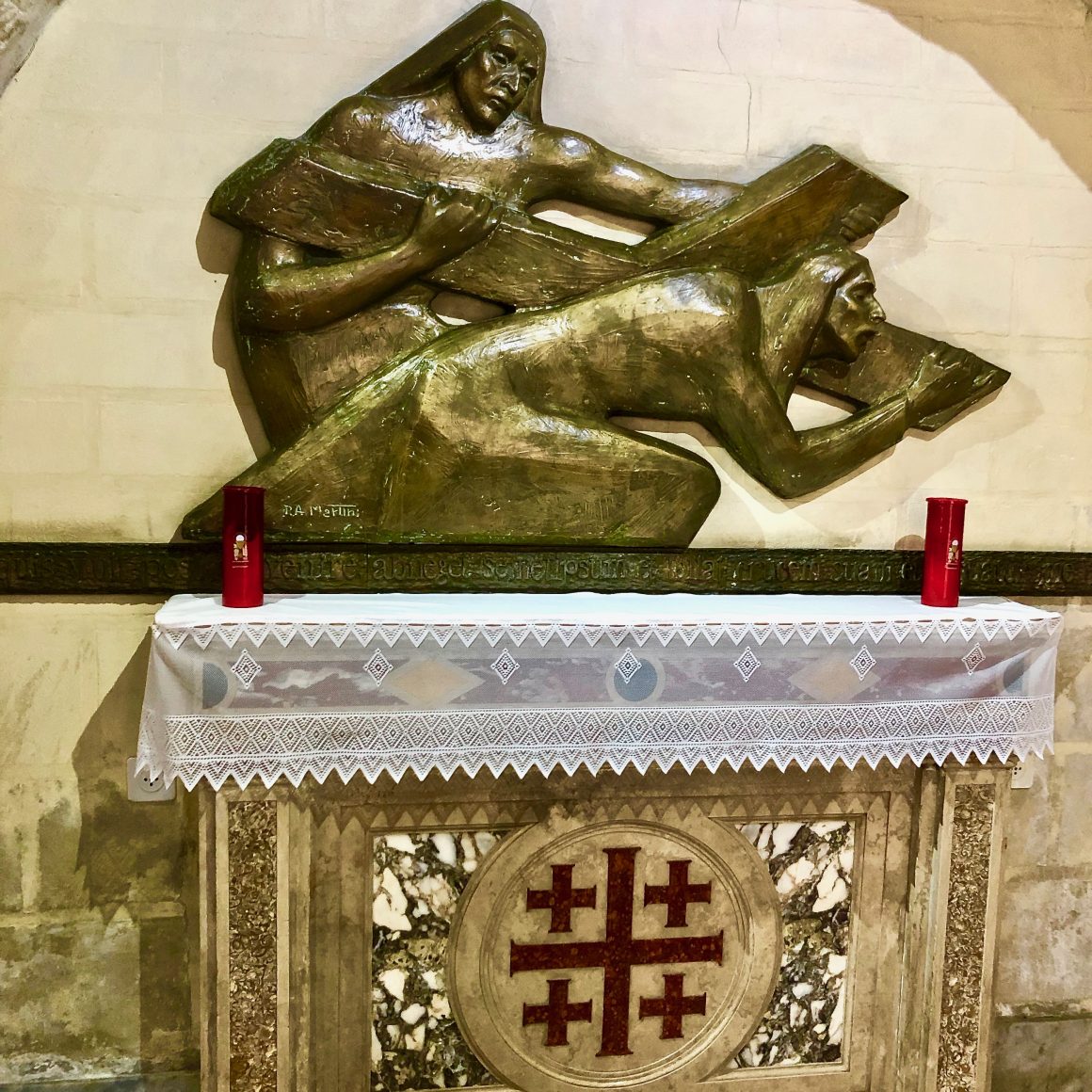 Long ago, I had been blindsided by a wave of tears as I walked this street. None today. I walk the way of suffering, but with more awareness and fewer lies. I'm more willing and able to mix joy into my endurance—staying balanced in this dance of sad-joy. We saw this statuette along the path.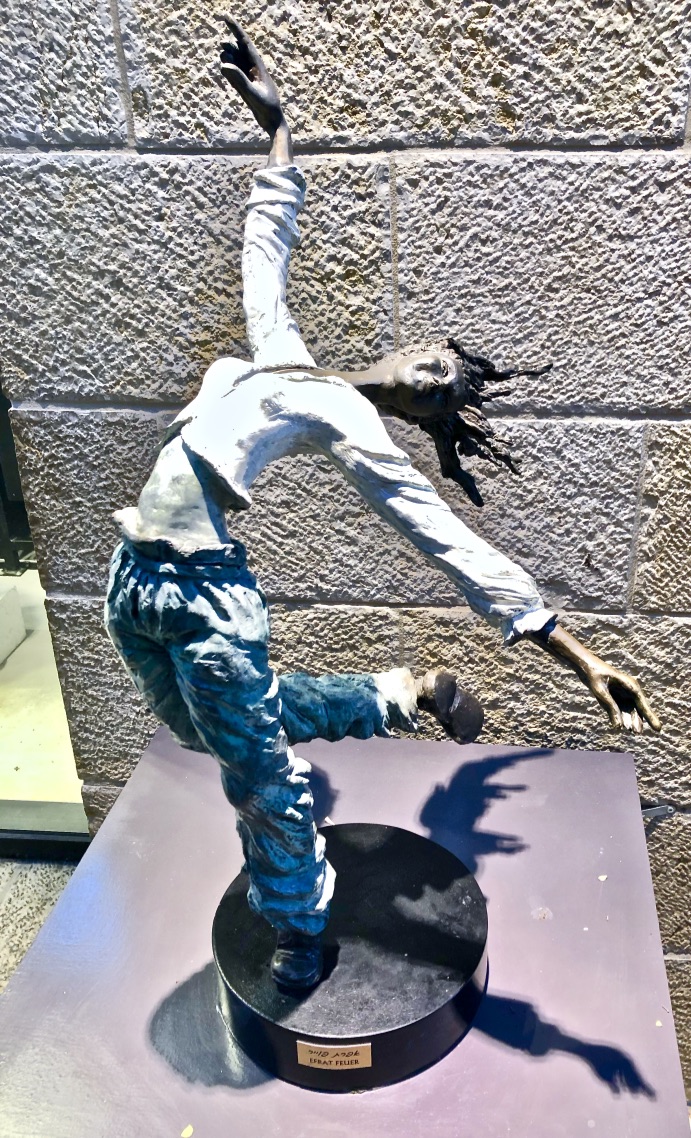 Our visit to Jesus' imprisonment, at Antonio Fortress, felt shadowy and with a drumbeat of suffering in the air.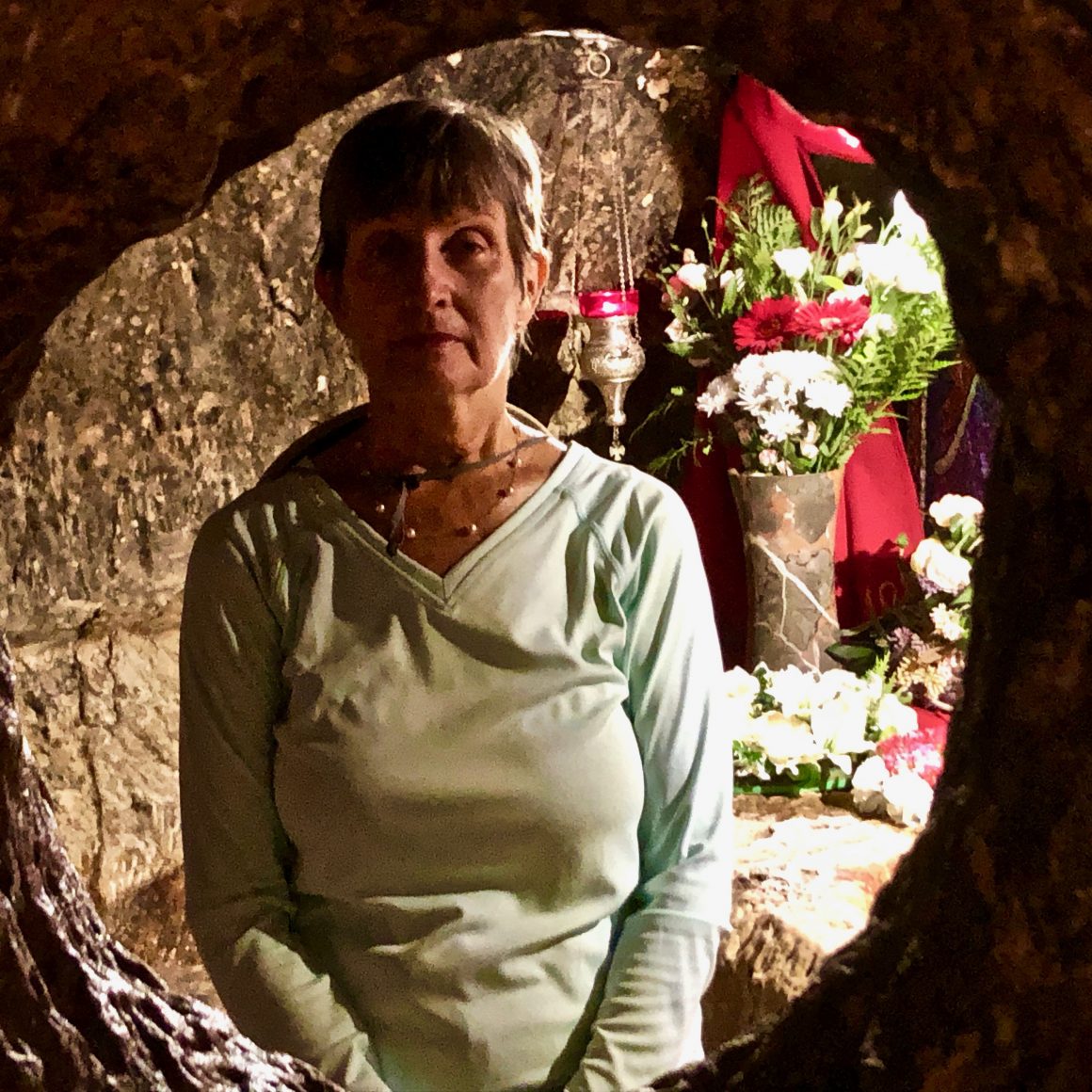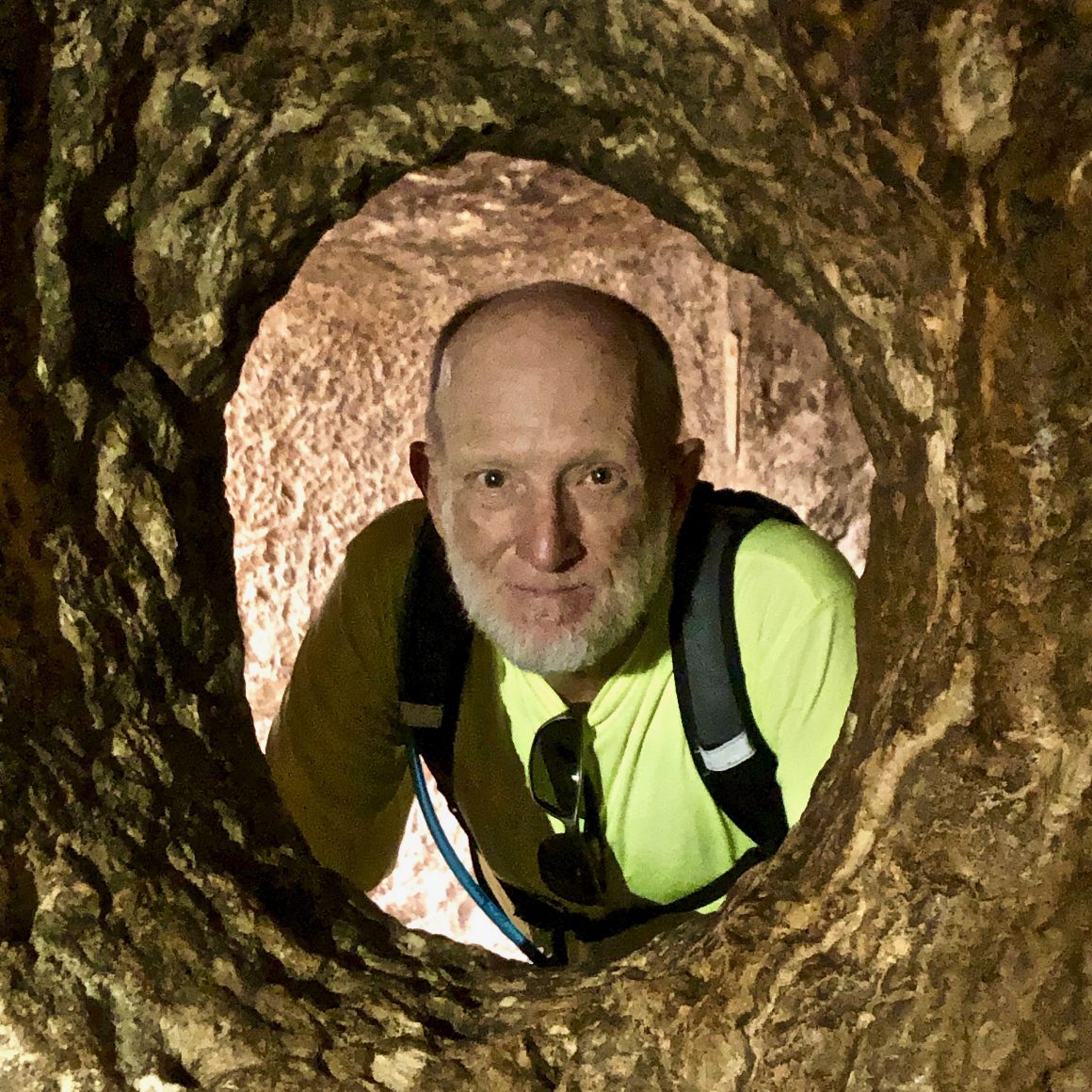 We left Via Delarosa and walked a few other streets where artists had their work displayed. I sat, rested, drank juice, felt my companionship with Vance and drew joy from being with him.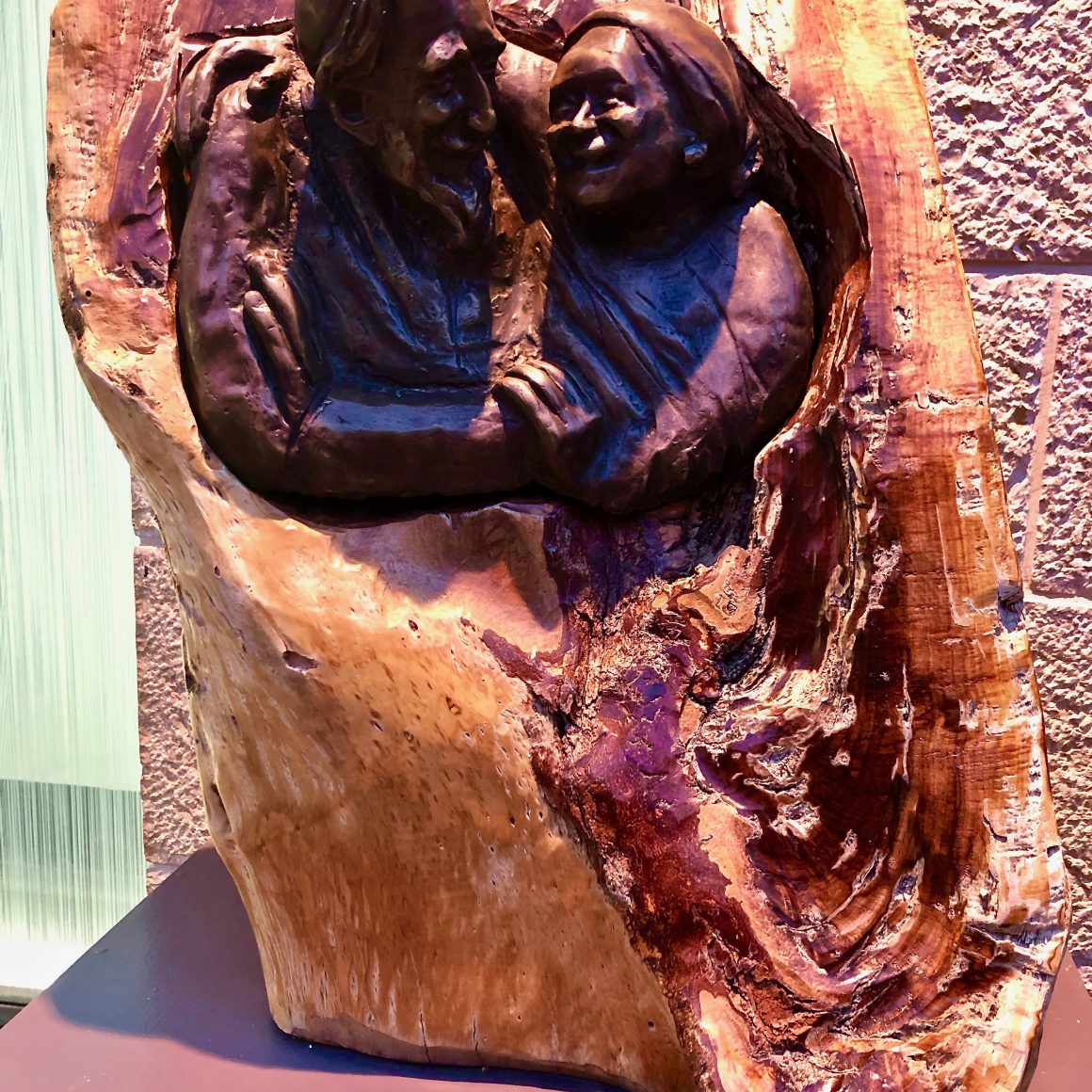 Once we'd walked 5 miles around the Old City it was time for a bath and a nap back at our lodging for the night. Once in our room, music called to us. A group in the courtyard was singing, holding hands. Listen in with us…