October 2nd 2019
The last weekend has been Rosh Hashanah, Israel's new year. As we've hiked, we've experienced Israeli celebrating! Street are quiet, national parks are filled with the laughter of children, families playing and eating together.
Next Wednesday is Yom Kippur, the holiest day of the year for Jews, the "I'm Sorry" day, where people ask forgiveness from God and each other. Most Jewish holidays are festive with food. Yom Kippur is a quiet day, including 25 hours fasting.
Last Sunday we left Jerusalem for Beit Moshav, our 5th moshav. Our addresses have been in Hebrew–finding these places even on Waze or other sat-nav apps is tough. Once in our latest moshav, I realized I'd left a few pieces of jewelry and my USA SIM card in Jerusalem. Vance called; they checked and found it.
We returned to Jerusalem the next morning, recovered the jewelry and SIM card. We said to each other, "Let's visit Church of the Holy Sepulcher while we're this close to the Old City.
We wove our way through small Jerusalem stone streets we found the church, right along with thousands of other visitors. Crowds aren't our thing, so we made our stop brief.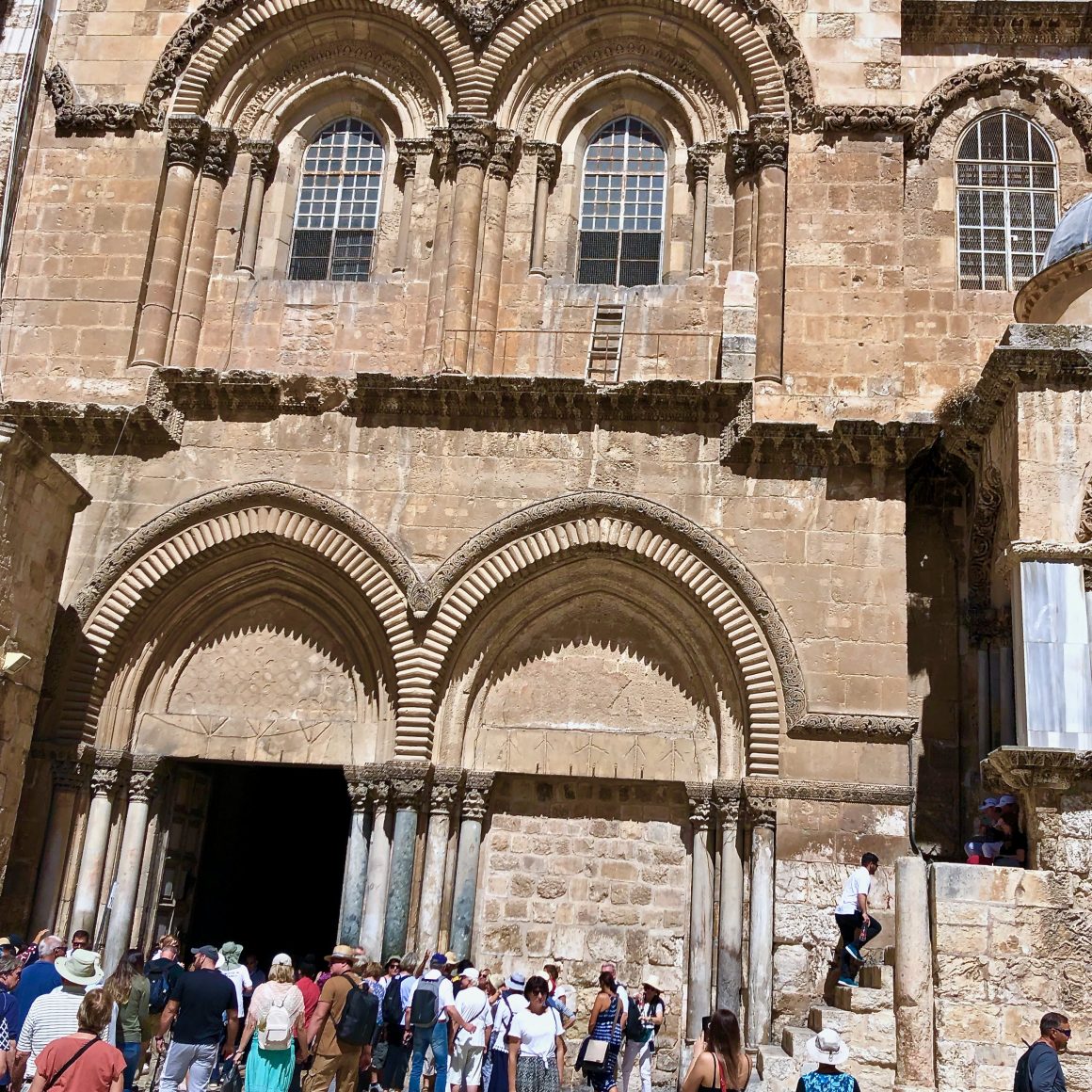 We lunched in a little café where we could people watch.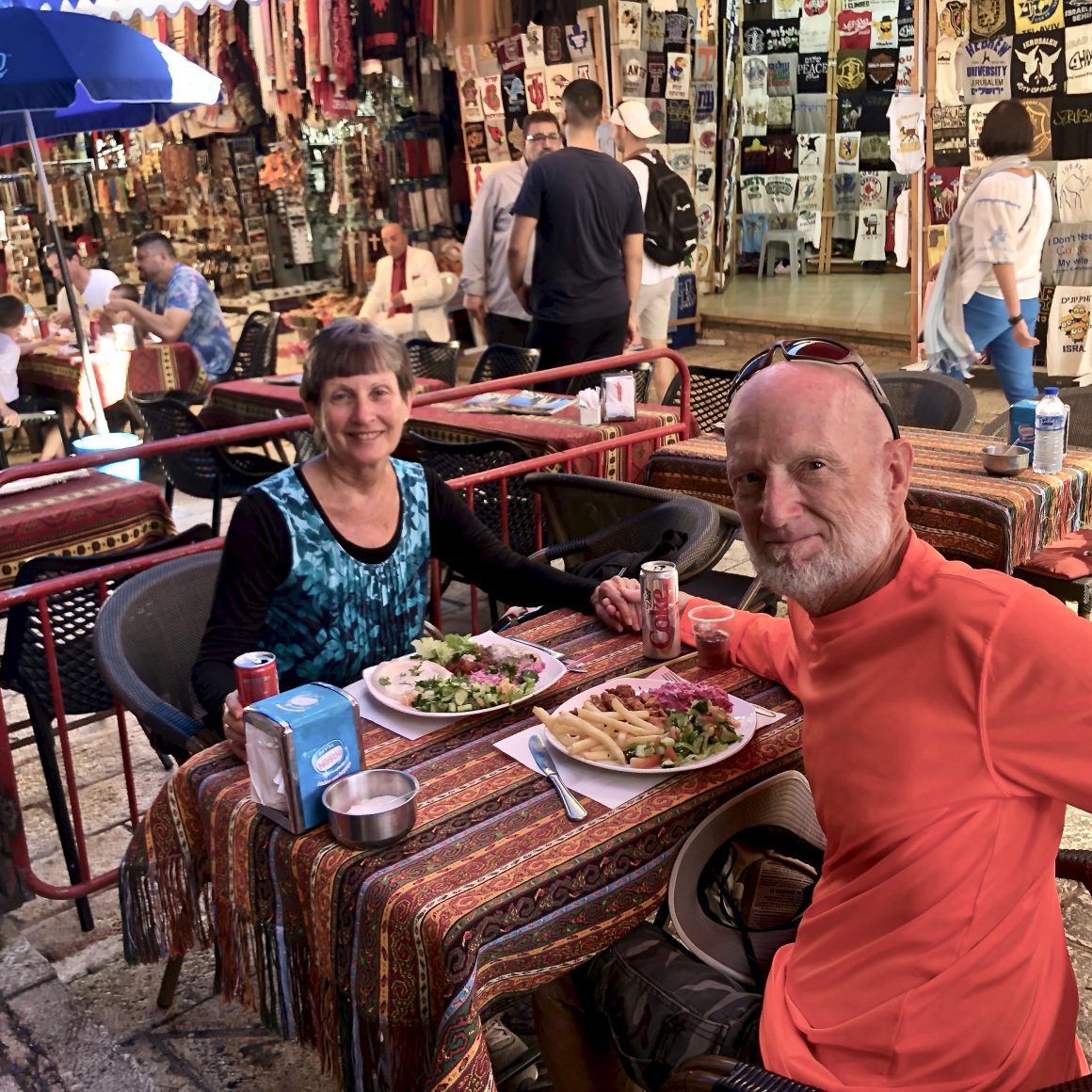 We struck up a conversation with a tour guide at the next table, Cindy. She insisted we not miss a "jewel" inside the church, an Ethiopian Chapel, one of six denominations in the one church.
We entered through a side door, climbed through darkened spiral staircases toward the roof. We found the Ethiopian Monastery compound. It's a little visited part of the church, on a back roof. Monks live here now just like they lived in Ethiopia.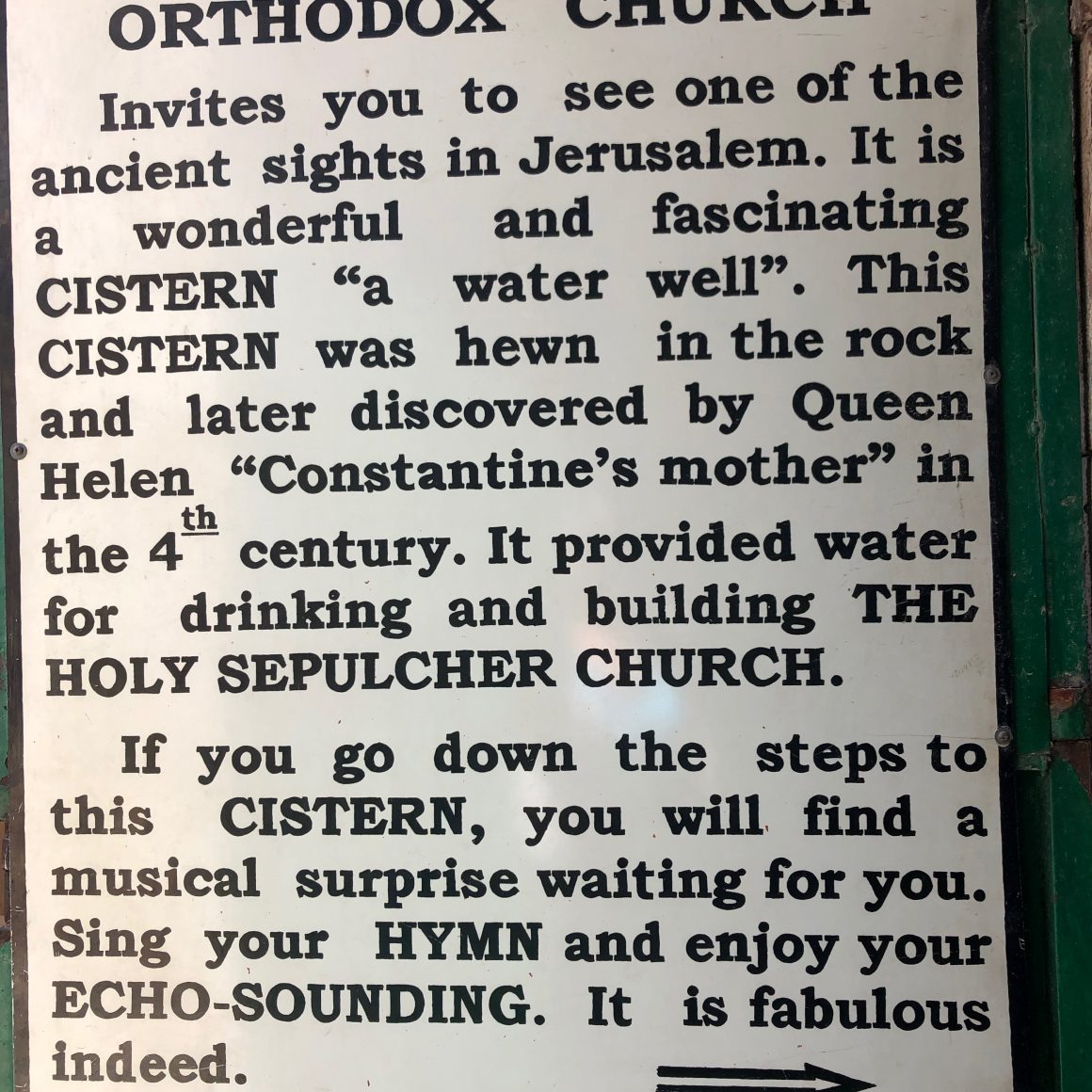 We left the Ethiopian monks' private village on the roof, crossed a terrace, and entered Queen Helen's Coptic Orthodox Chapel. It included, below and to the back of the Holy Sepulcher, a cistern that provides drinking water for the entire church community. We climbed down to the cistern and found a musical surprise. We returned to God some of the breath we've been lent. The echoing sounds of our "song-in-the-cistern" we hope were a jewel to Father's ears. In a wind-blown moment of clarity we realized this was the reason for the lost jewelry–so we could return to Jerusalem to find another kind of jewel.
.