October 3, 2019
Today we walked about 11 miles from Beit Guvrin to Tel Lachish, "Valley of Vineyards." We got lost, then found, back and forth. Got there, explored, and hitch-hiked back to our car.
Being unintentionally off Israeltrail.net had it benefits. It started with "this is an active military firing range." We called the army base to notify them of our presence. Vance informed them he would remove the bulls-eye from his shirt. The officer was polite enough to laugh.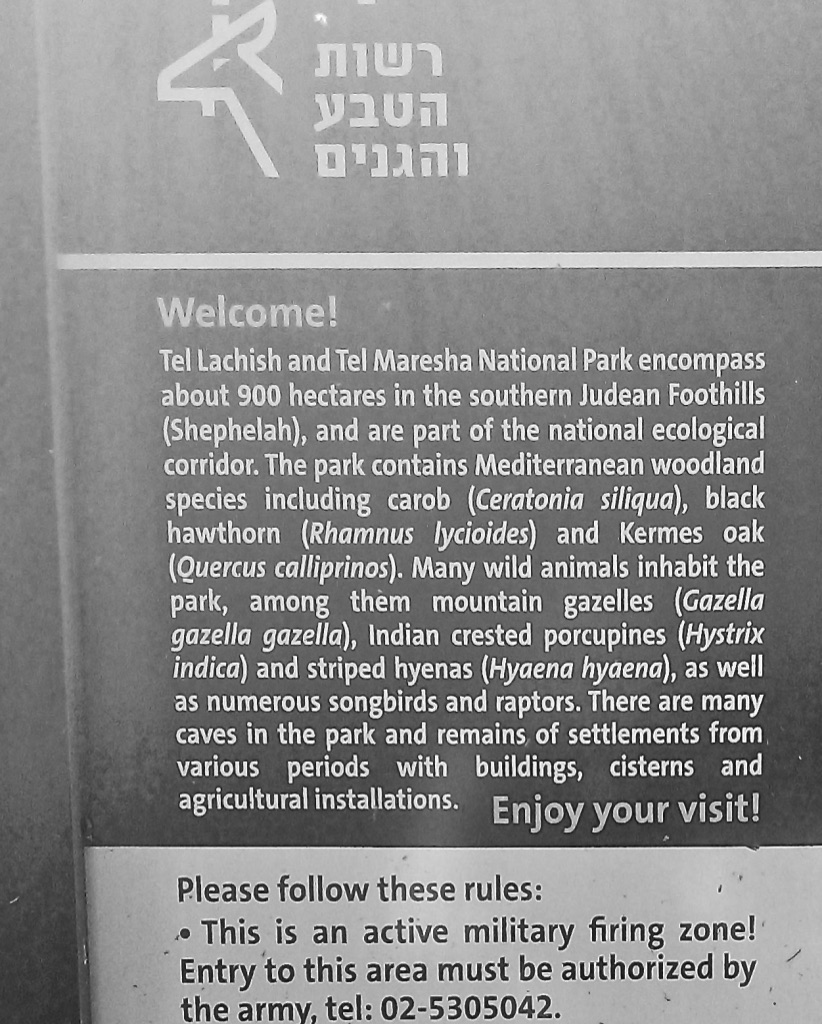 In our most tired, lost moments, off-trail, we watched three gazelles leaping, bouncing high above the tall grass. Eye treats. My hero persisted over barbwire fences. Ventured to higher ground, re-connected to a satellite dish.
Forty minutes later we walked along in lush vineyards—for miles! Grapes hung heavy on the vines, well-tended from every stage of growth—fallow ground, baby plants, juvenile vines, but mainly lush, fruit-bearing adult vines.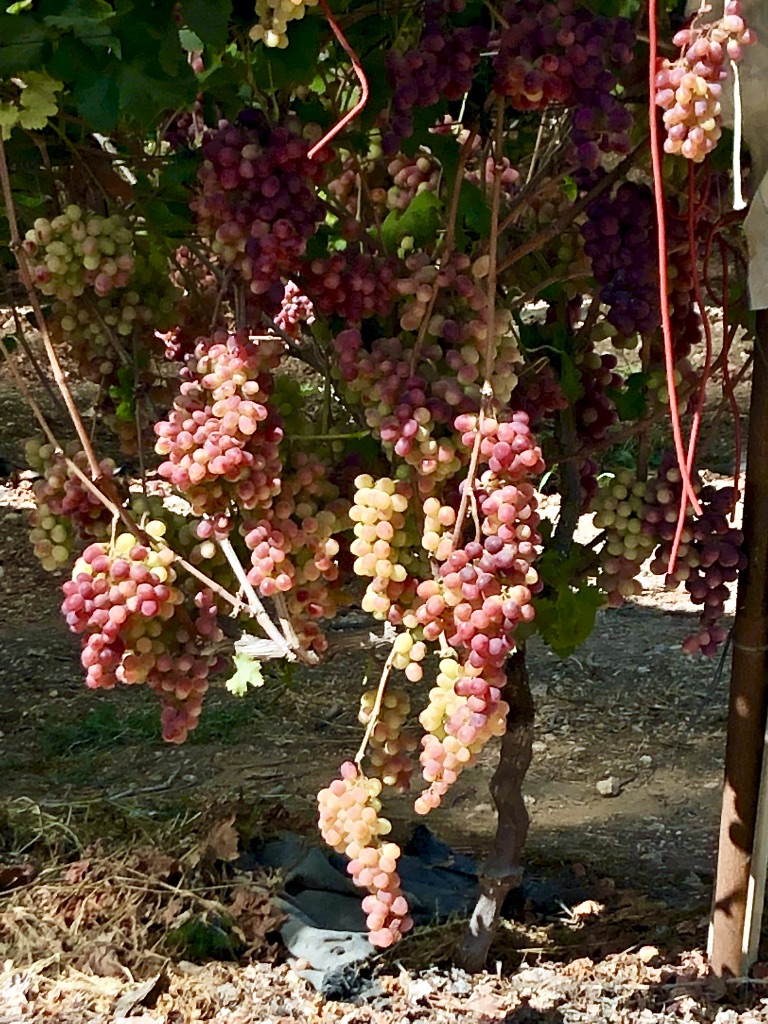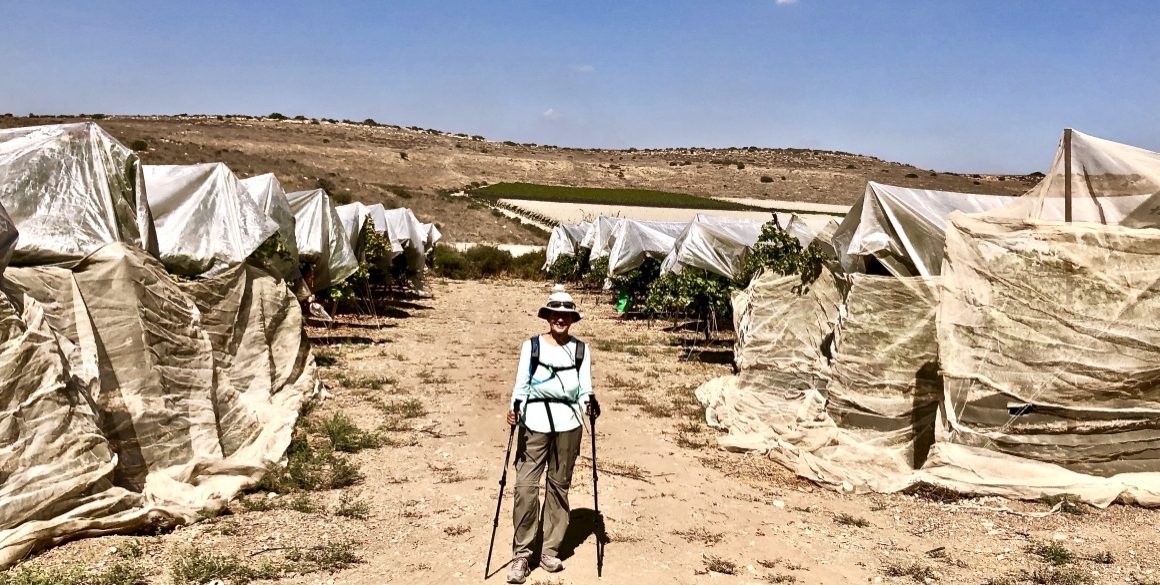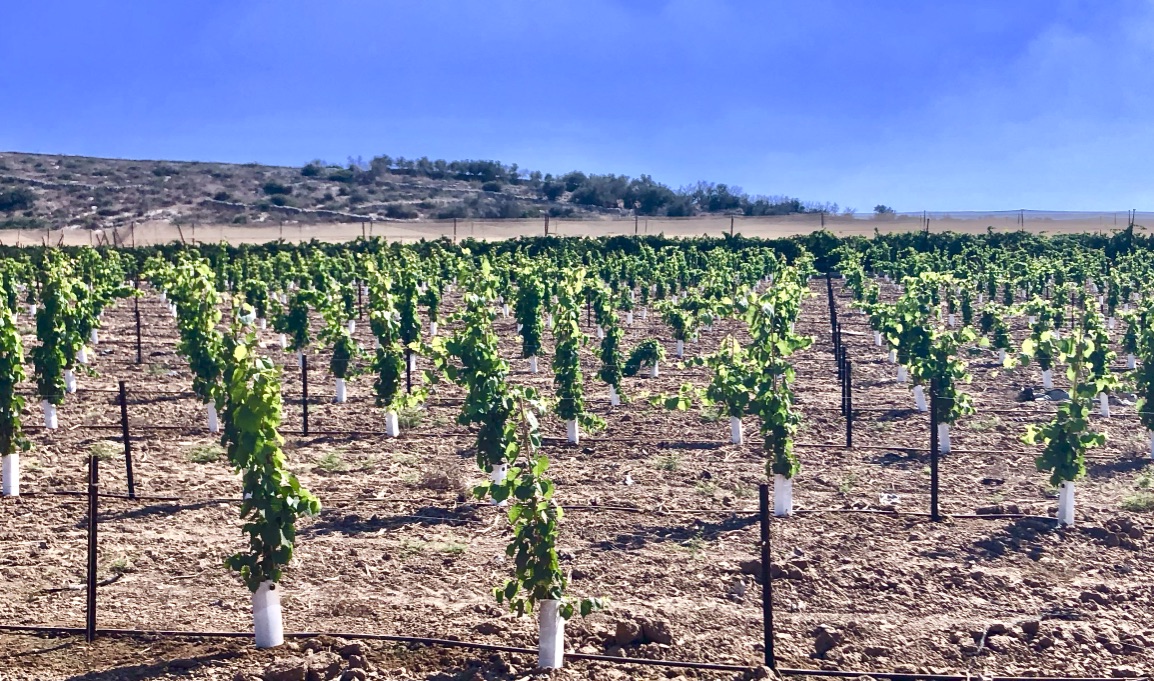 We recalled the words of a Judean prophet, Habakkuk, in less fortunate days: "Though the fig tree does not bud, and there are no grapes on the vines, though the olive crop fails, and the fields produce no food, though there are no sheep in the pen, and no cattle in the stalls, yet I will rejoice in the Lord, I will be joyful in God my Savior." (Habakkuk 3:17, 18).
Lachish, during much of the Old Testament, was more about the grapes of wrath than anything. Armies marching back and forth across the land—marauding, murder, and mayhem were trod out on the Lachish winepress. Assyrians, Babylonians, Persians, Greeks, and not the least, the northern ten tribes of Israel—all marched against this crown jewel of Judah.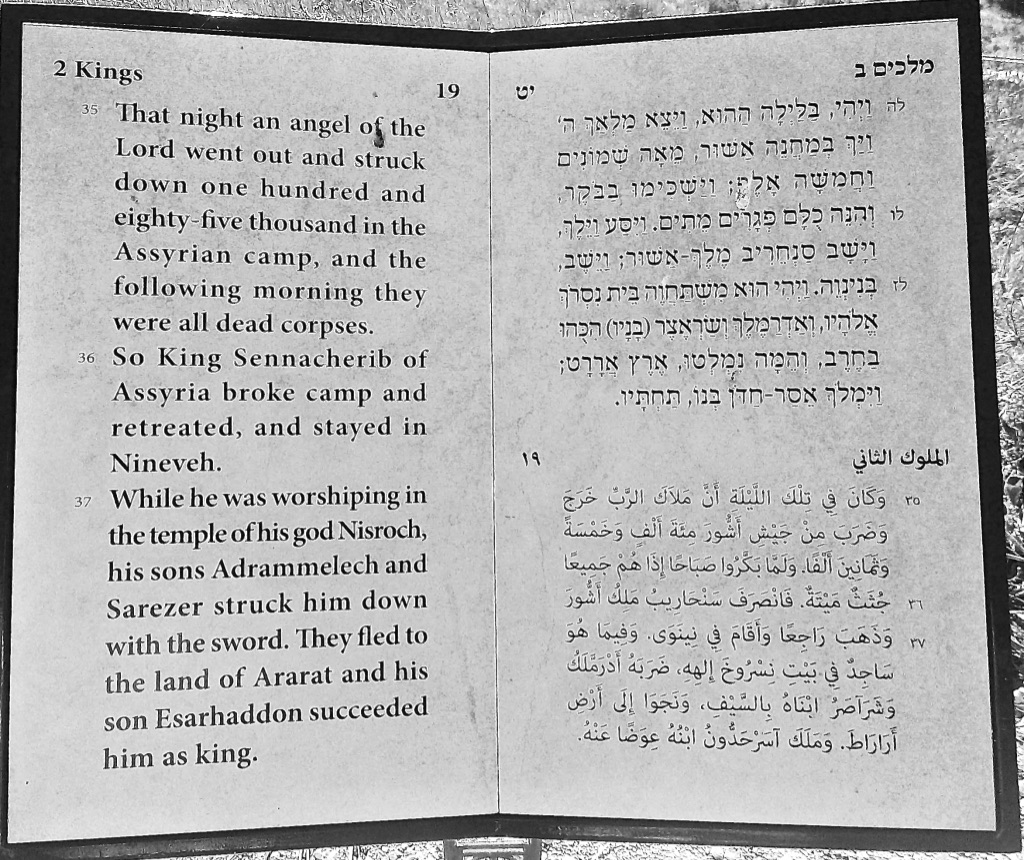 Now, desolation. Not even the usual entry charge for a National Park. No other visitors. Had it all to ourselves, if you exclude the group therapy going on with this one tree,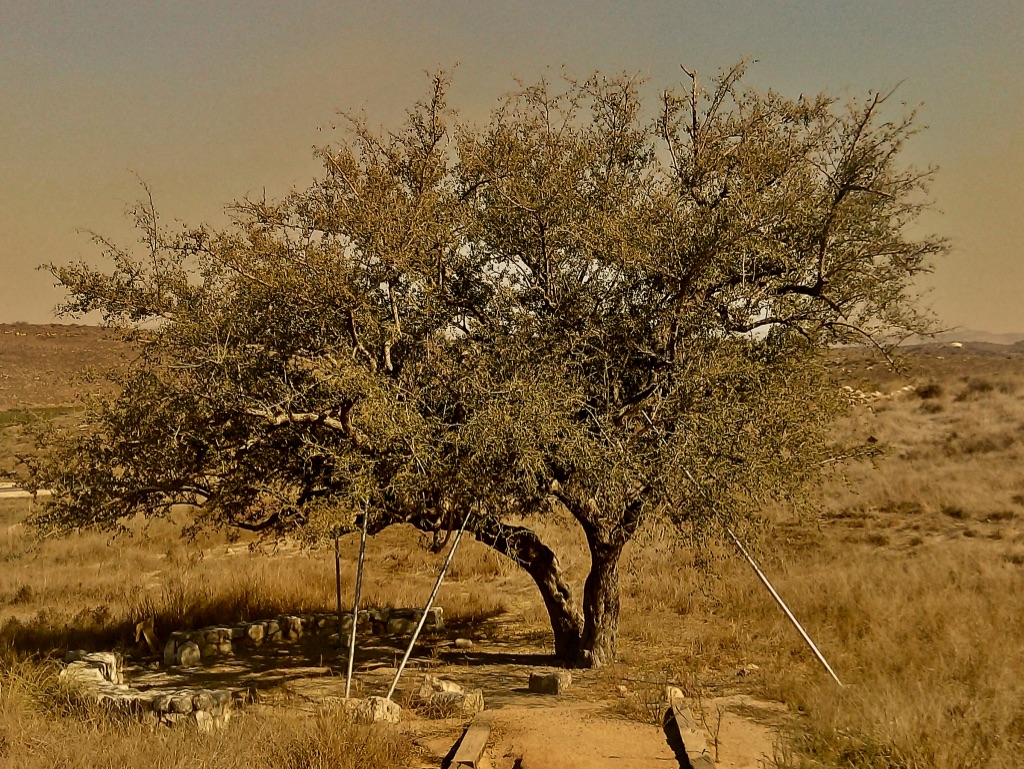 and a huge flock of birds, who'd made their home in this empty town well.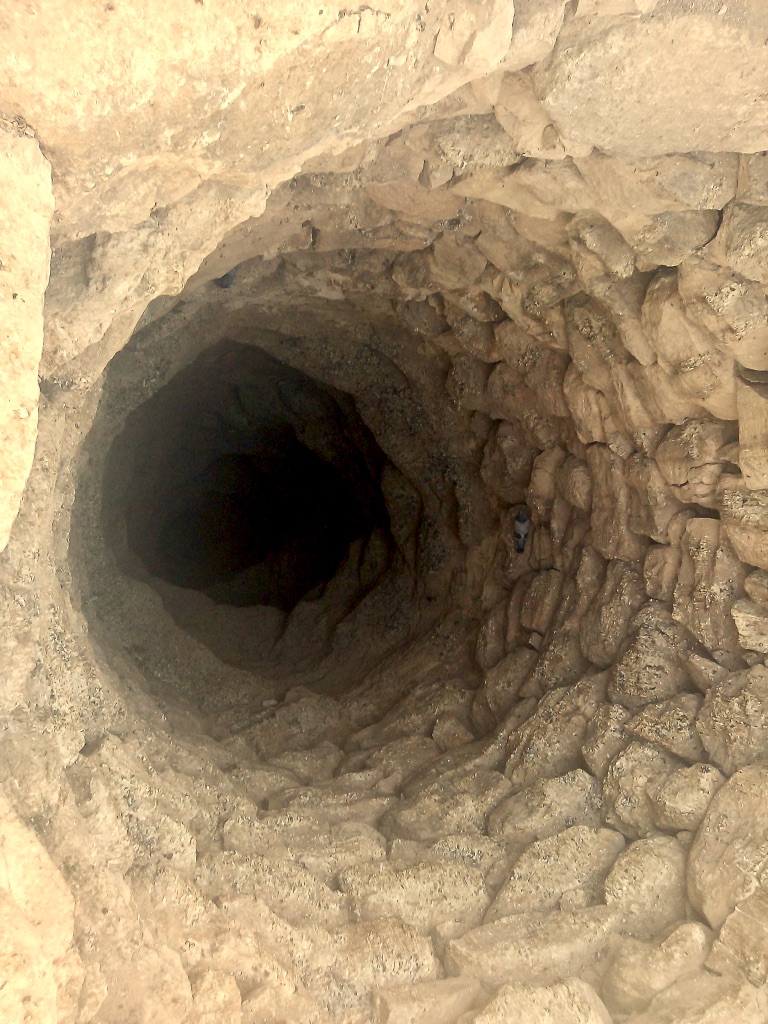 These chairs, placed at the old city's gates, also told a Tel-tale . Nineteen chairs for Judah's kings and one evil queen, Athaliah, were shorter or longer reflecting the length of their reign.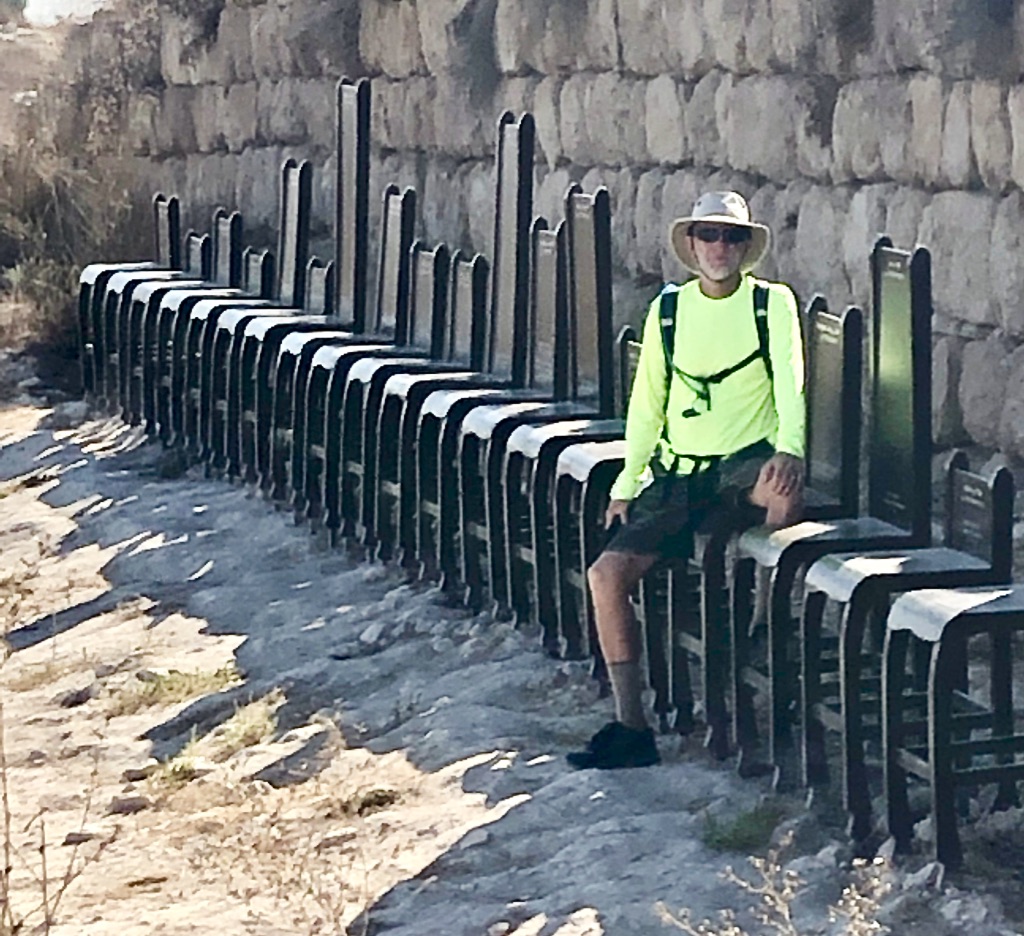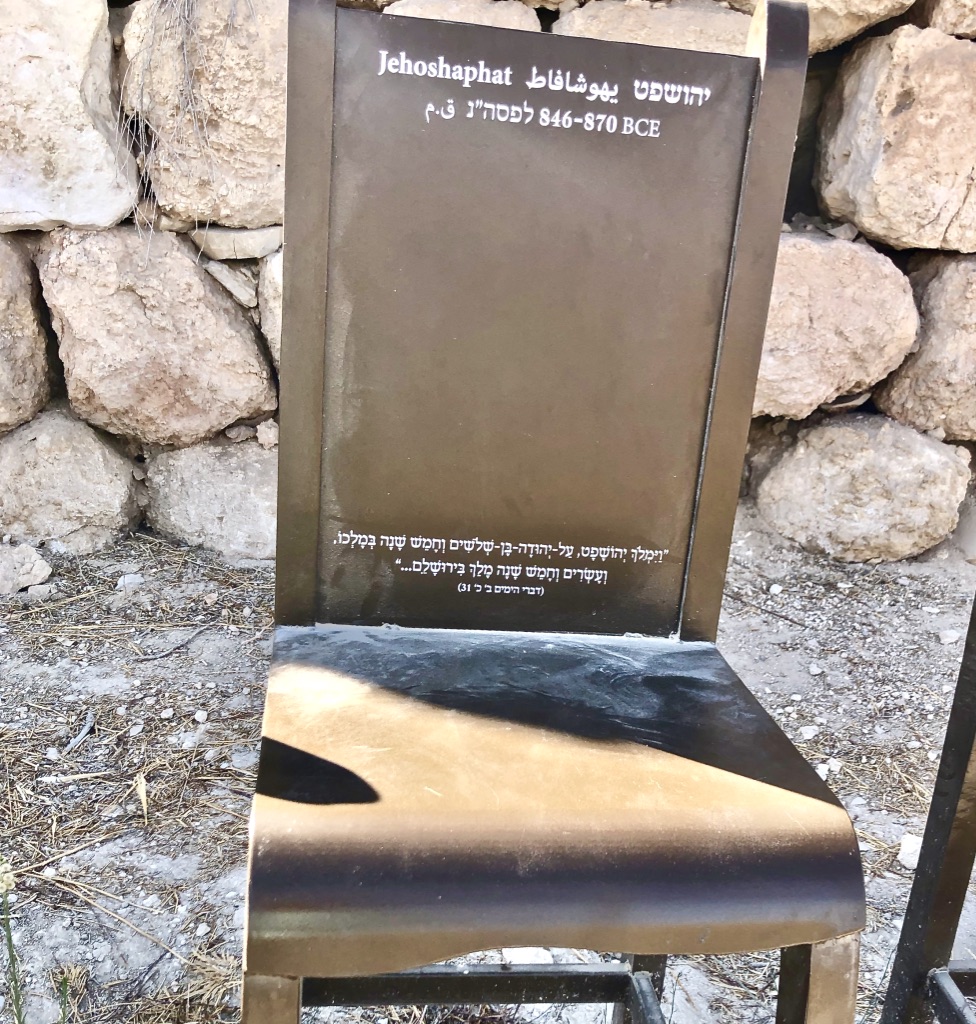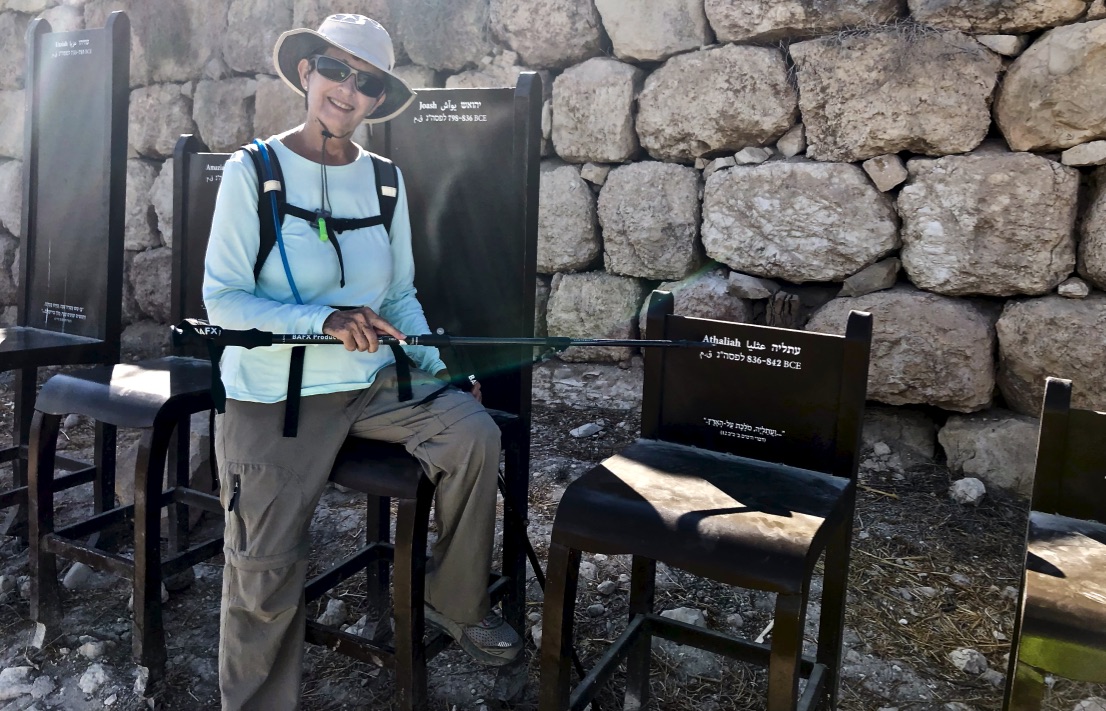 Names and dates of their rule are all that remain here. Their lives and stories still train us about choices—who we honor, kill off with too muchness or too littleness, and the consequences of each. We sang, kings and kingdoms will all pass away, but there's something about God's Name.
Lessons learned? Persist in your walk, even when lost. Pick your grapes carefully, for you will surely drink what you plant. Humble yourself to the kindness of strangers who stop to pick you up. And, oh yeah, remember to be grateful.