October 14, 2019
What's that little cloud up there just over the mountain? The driver glanced and casually informed us that's Israel's eye in the sky! Really! That "eye" crept into my awareness all day—the day we ran out of light and joined the dark. The helicopter's searching eyebeam pierced the dark.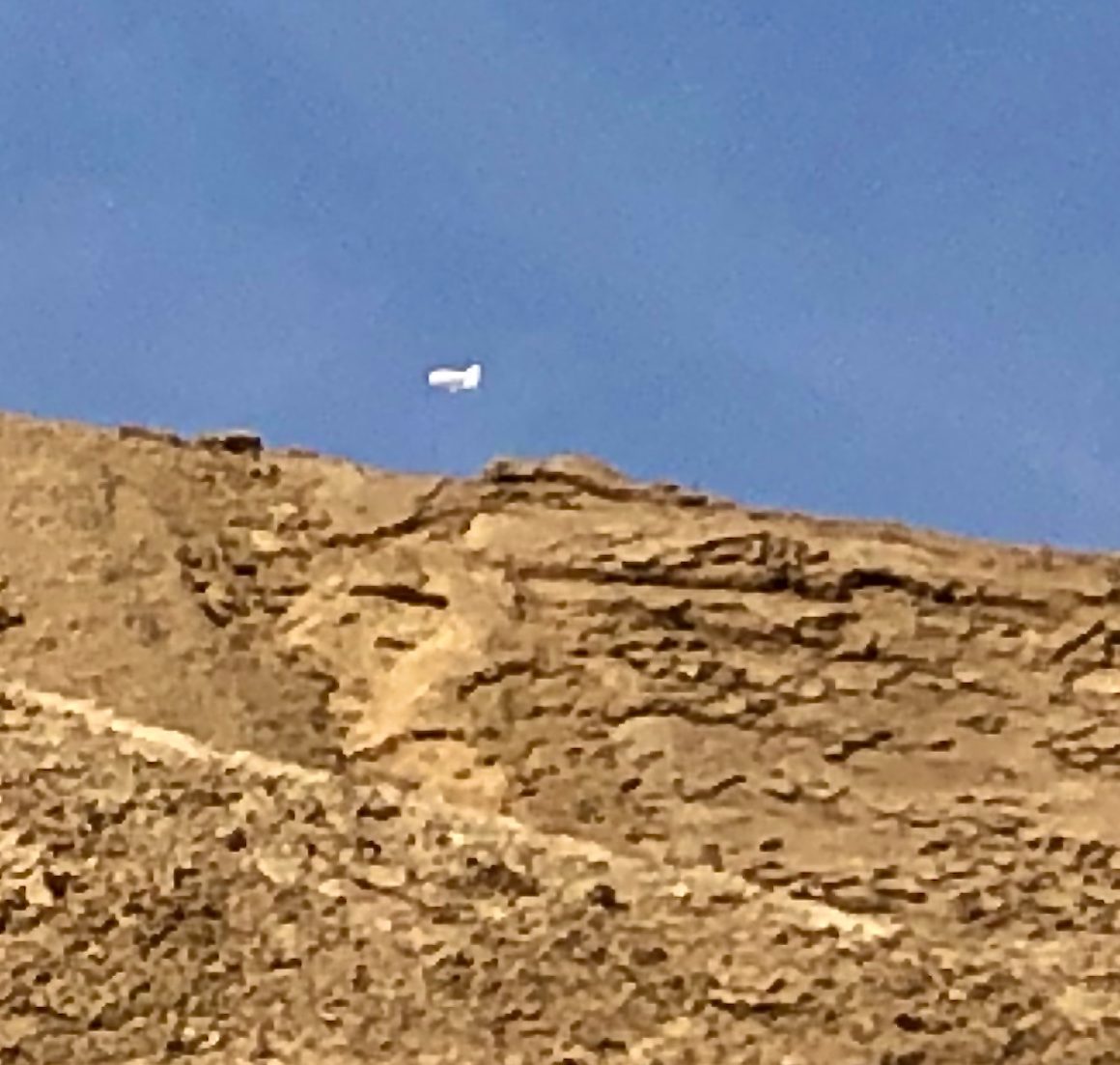 Two days ago we spotted the "eye" again. One finds when one seeks! The "eye" makes real-time intelligence readily available. It locates hidden enemies that strike and hide quickly.
We, too, have an enemy. He's stealthy and deceptive.
Life has journeyed us to recognize our enemy's attack, yet sometimes only hindsight pieces together an assault, coming sideways out of the blue. Our task? Real-time awareness with real-time warfare. My warfare walk in these wadi's impels me to humble myself, walk obedient, with increased awareness, or I will fall. The day only dawns to her who is awake.
Today is Sukkot, Sunday, October 13th! We've heard many Israelis say, "we don't believe; we're not religious Jews. We don't practice those traditions." Spirit's eye tears. I feel prayerful and sad for these folks. Others, including David Ben Gurion's desert home caretakers, honor and construct booths—reminders of Israel's constant transitions, crossings-over. After all, that's what "Hebrew" means, "those who cross over."
My spirit was stirred as we watched a video that highlighted the leadership of Ben Gurion. Israel's first prime minister was playful as well as quite zealous for his people to settle the Negev. He practiced what he preached and moved here to Sde Boker kibbutz in 1953, five years after being elected.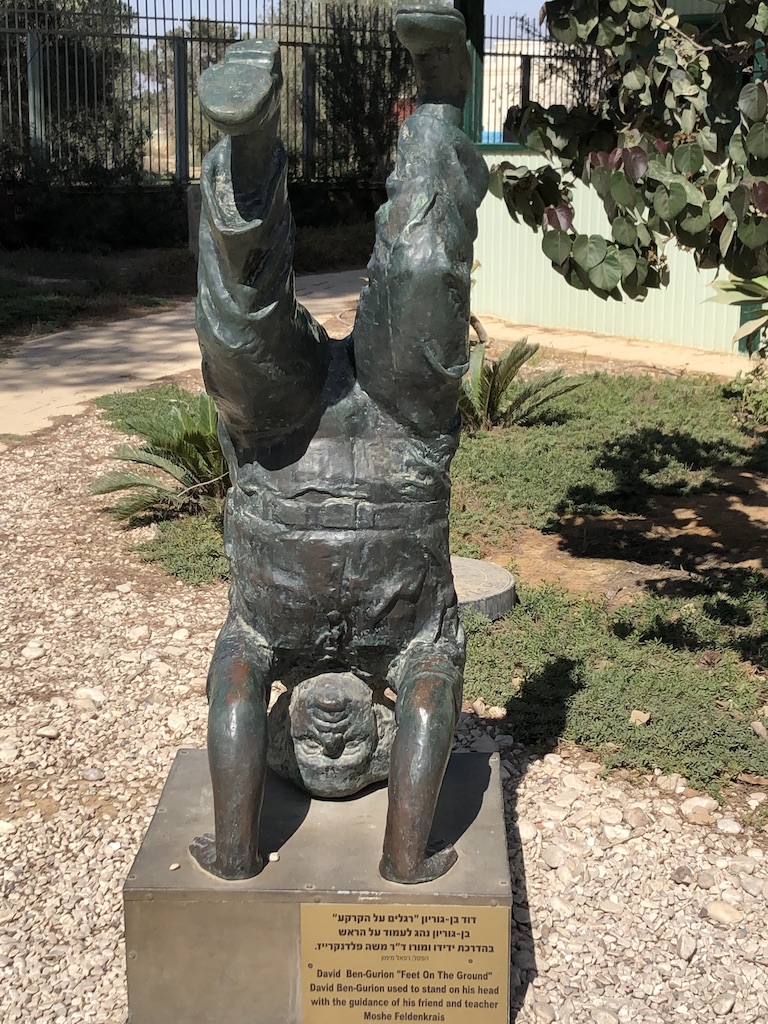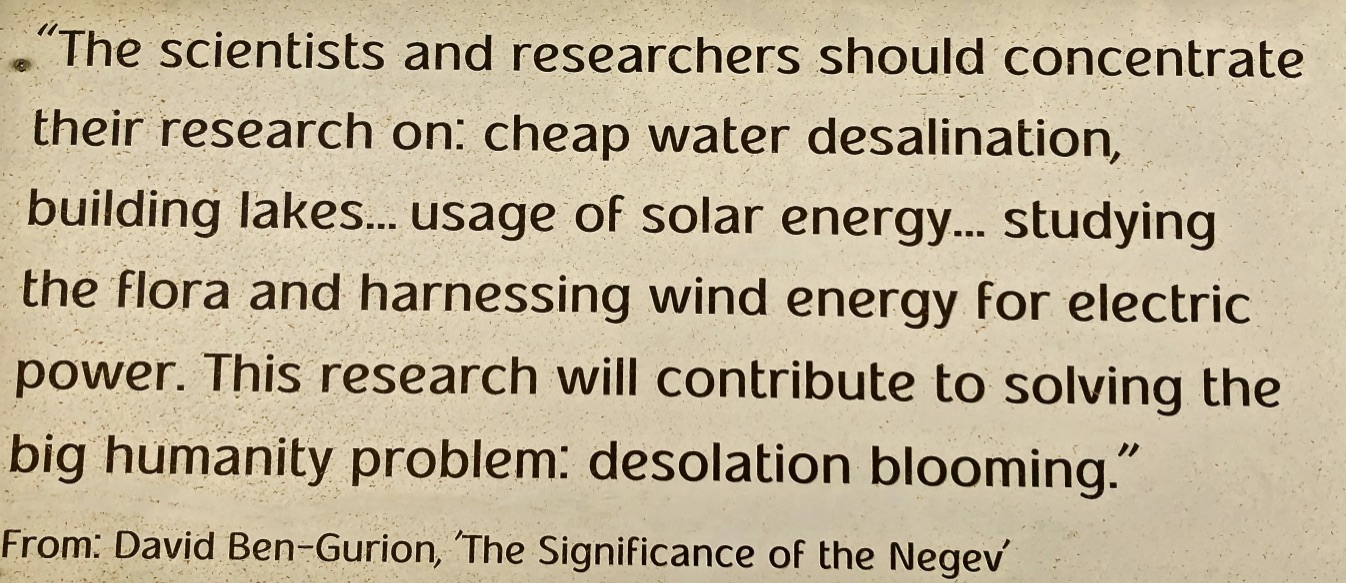 He fought off popular ideologies and people pleasing, keeping his focus un-muddied.
Almighty One, keep me from turning around, caring so much what another wants that I become a worthless pillar of salt, that turns my being into a 'dead see.' Keep my eye sharp.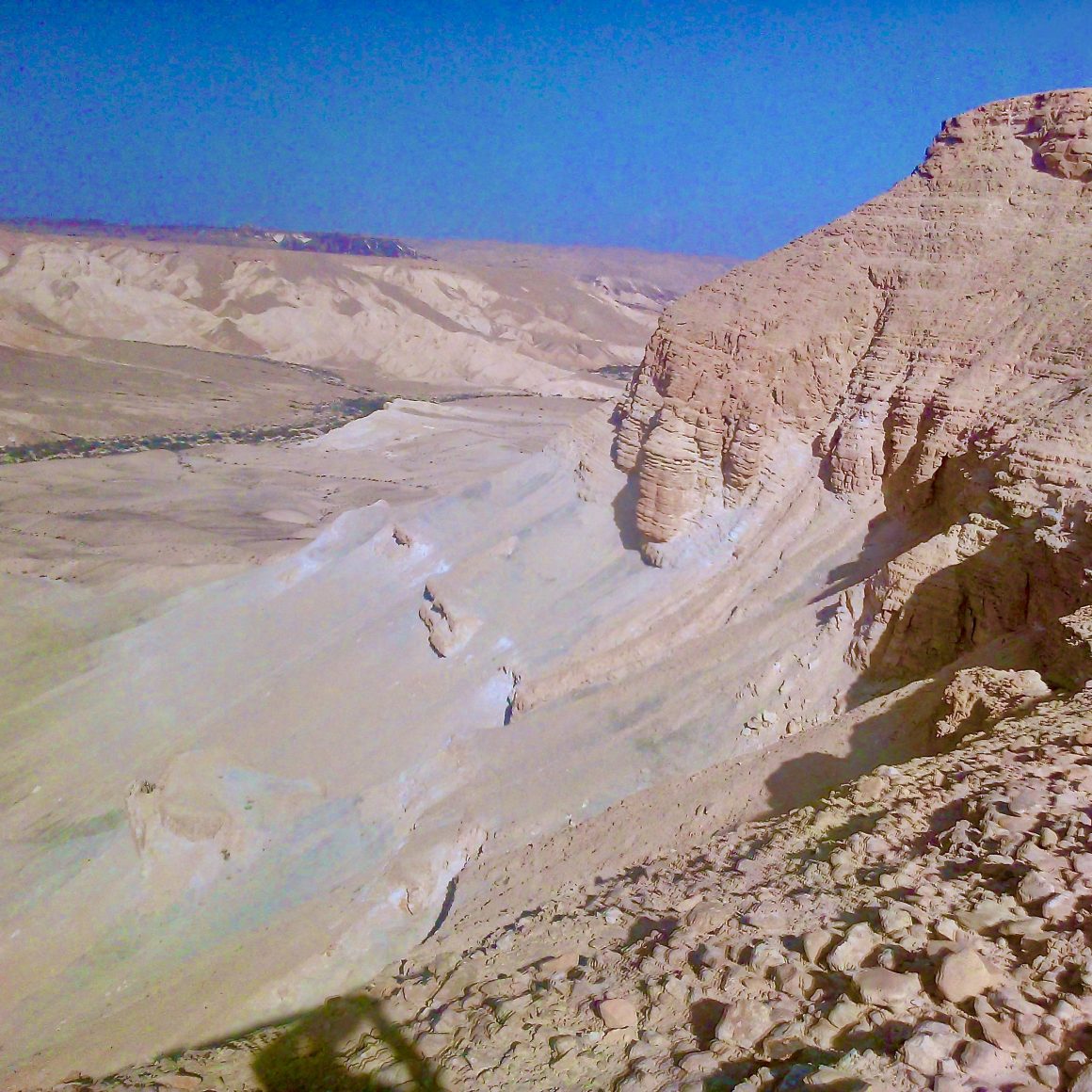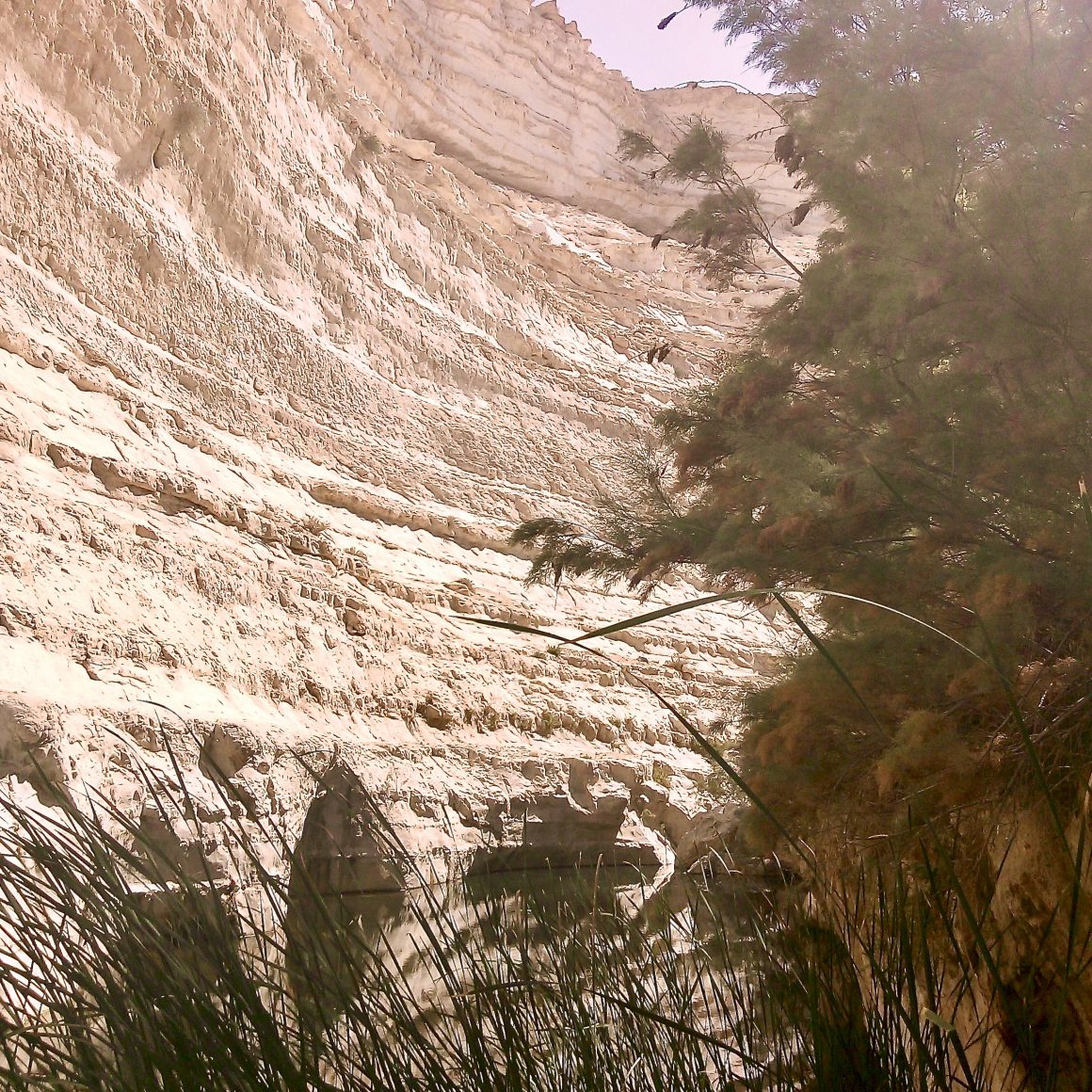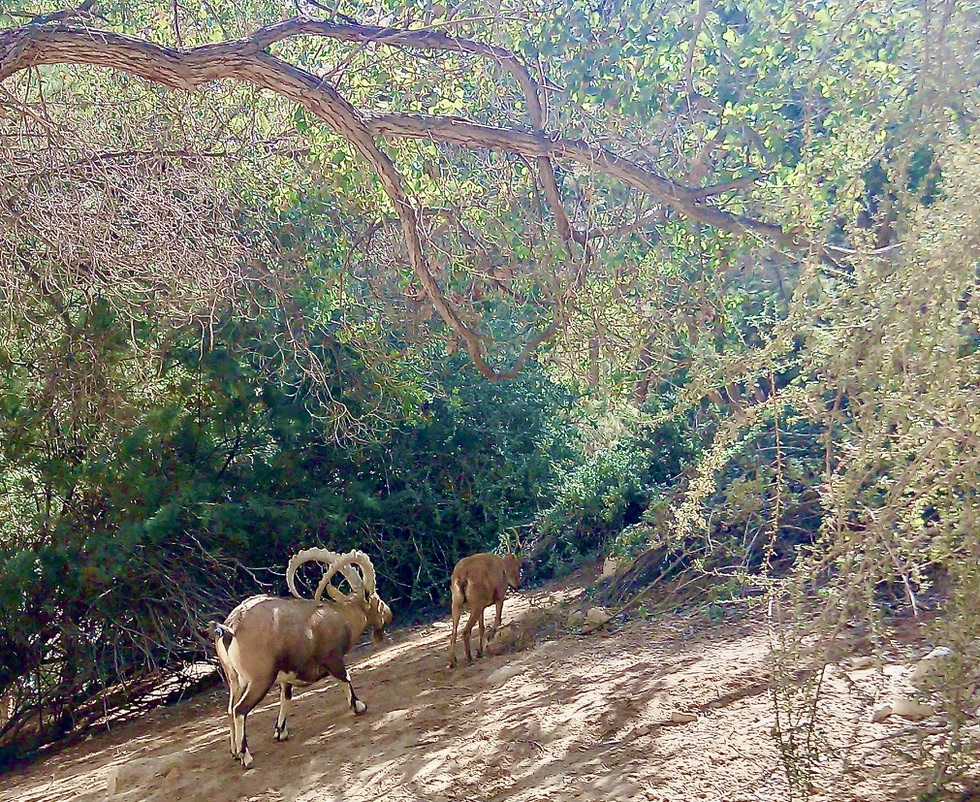 Vance and I walked a travertine and limestone river-rock canyon on Sukkot Eve beneath the full moon! It's what families do in Midreshet Ben Gurion.
I asked our hostess, "What if we get lost?"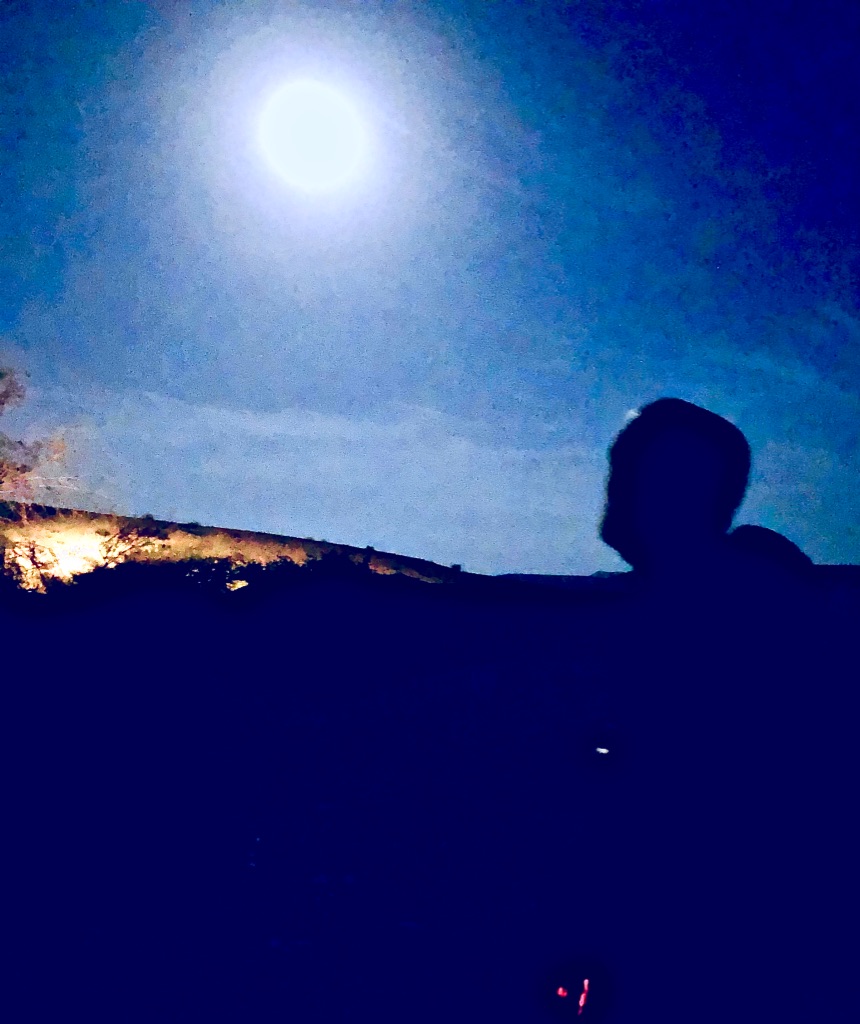 "You won't. Tonight will be many. Follow the people. The white trail will reflect the moon."
We drove our car to the end of the trail and left it; she drove us to the dark trailhead. Vance had scouted the trail out earlier in the day. We were covered with preparation, wellness and the light of a full moon.
Families with laughing children passed us as we picked our way along the 4 km trail in the dark over boulders and crevices—fresh practice with night-walking. I nestled into Vance's right arm, tucking my right hand into my warm pocket, to rest my aching right shoulder.