October 17th 2019
We're at Mitspe Ramon for a few days on the Israeli national trail southbound. This city of about 5,000 people sits on the northeast edge of the world's largest erosion crater, Makhtesh Ramon.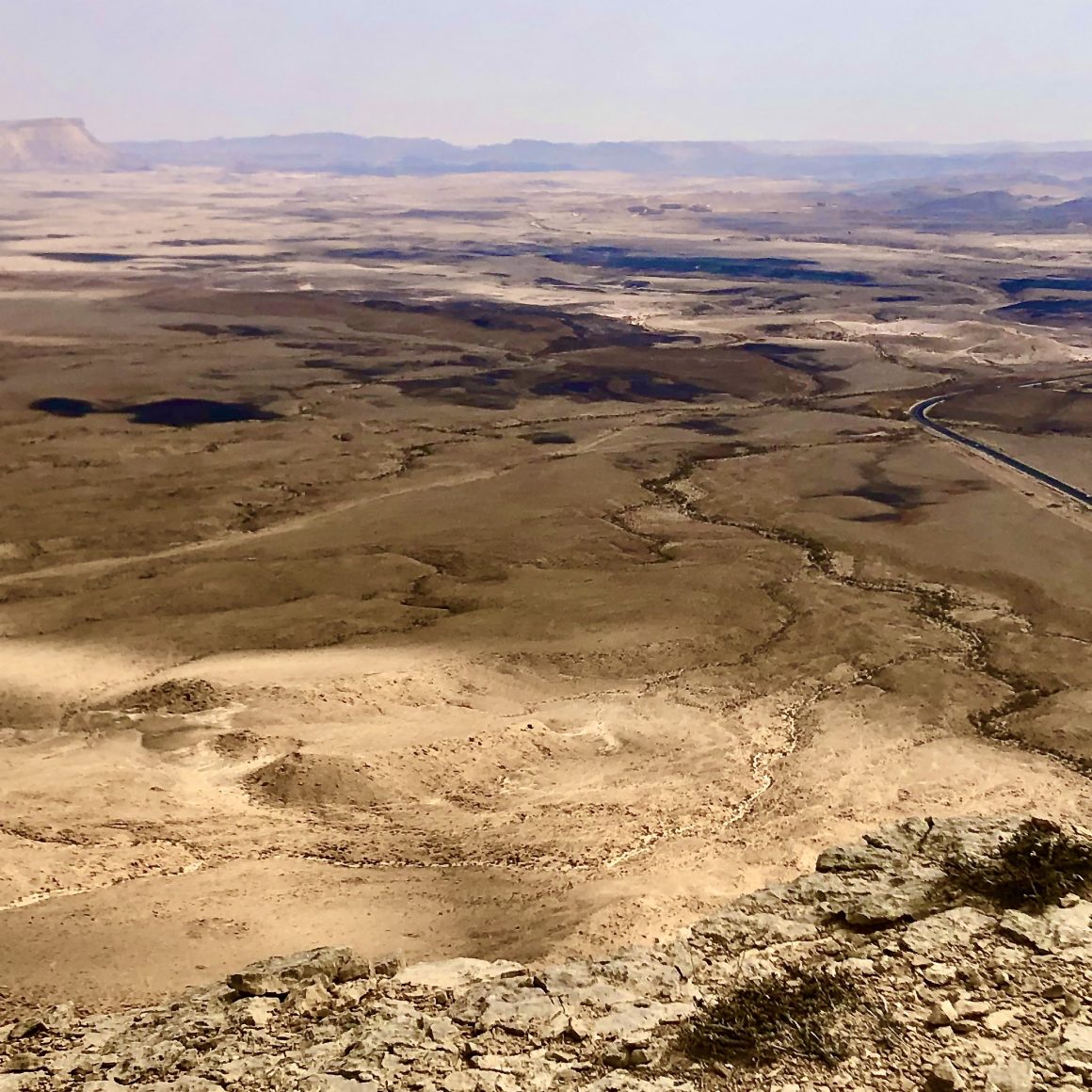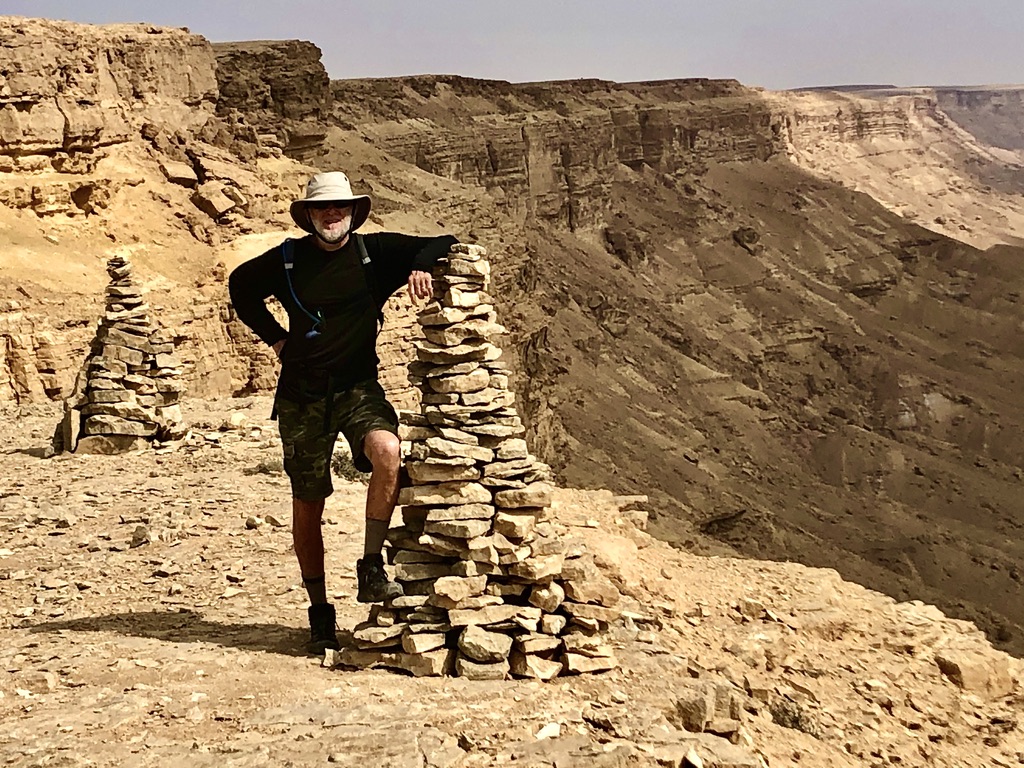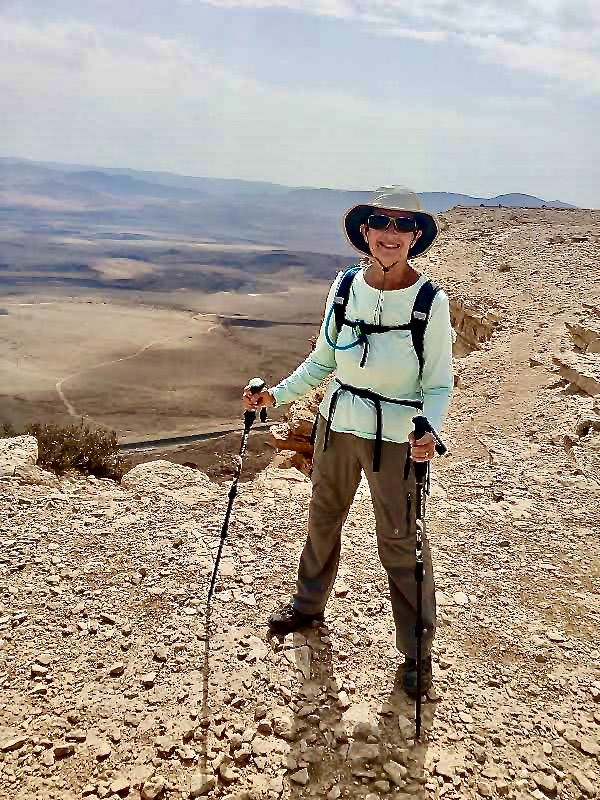 Makhtesh is a Hebrew word for mortar and pestle, because the hollow in the ground is like the bowl that a pestle bangs into when its crushing coffee beans. This is a big bowl, 40 km long x 10 km wide x 400 m deep. The soft ground in the middle couldn't handle life's beating and collapsed. Never recovered. So, here we have Israel's answer to the Grand Canyon.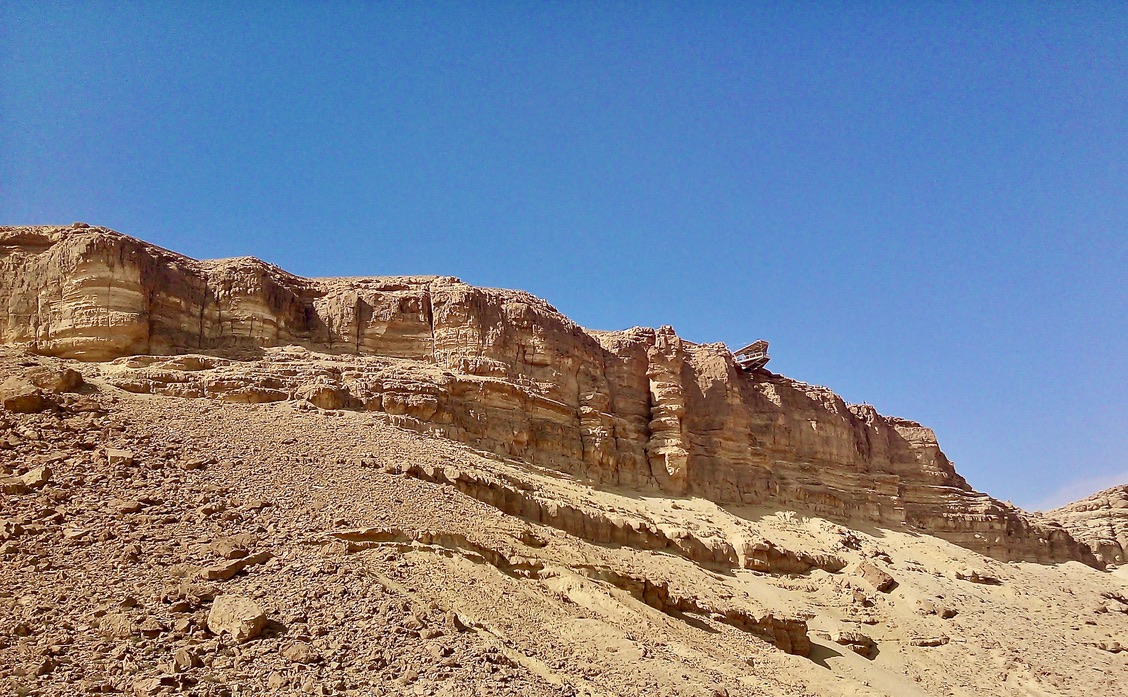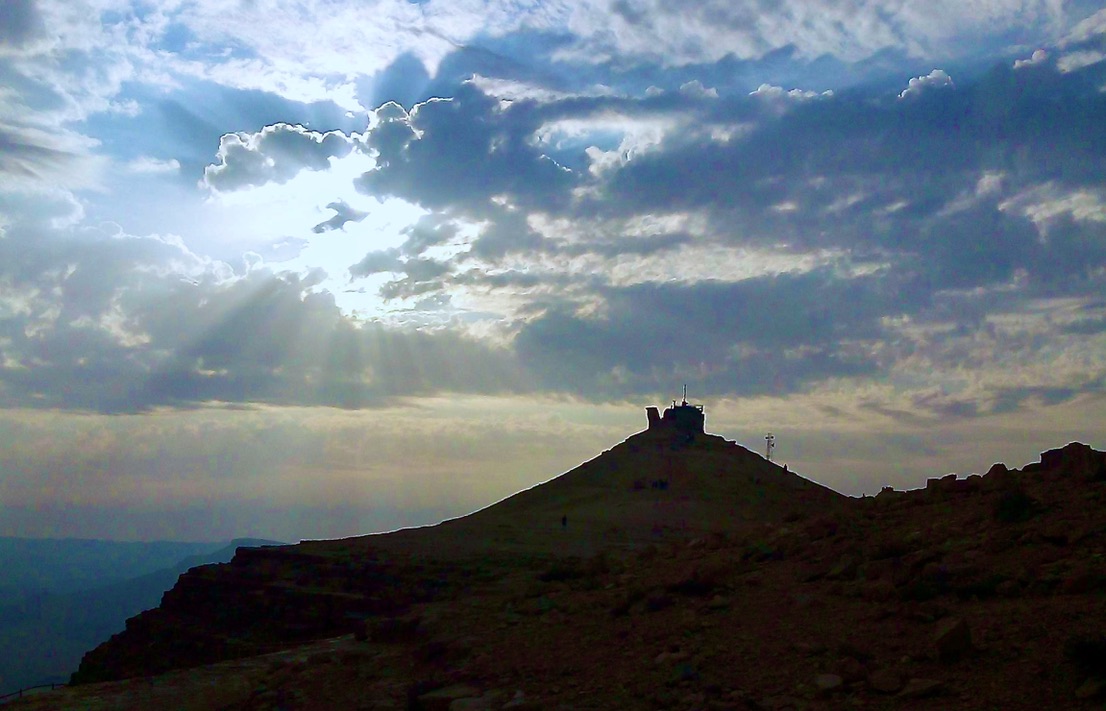 One interesting currency in the middle of this 220-million-year-old depression is that Israel's first astronaut, Illan Ramon, was on the ill-fated space shuttle Columbia. That's the one that went up in flames on re-entry, February 1, 2003, killing all seven crew members. Each of them has a hill in the middle of this massive depression, with Illan's hill being the biggest. Fitting. For a touching walk through memory lane on this topic, check out: https://youtu.be/JfNNeKKG6xI
Our interior pilgrimage has a vast mirror here in our exterior pilgrimage. Bethyl and I have each been through empty, sunken places, depressions. Jesus himself may have wandered through this crater as he struggled with his own desert temptations and emptiness.
I write about this place, and the spice caravan route that went by it from India to Petra, and then on to Gaza—where the spices were shipped to Rome, and the rest of the empire. Jesus and friends went through harrowing adventures in this area, in the fourth volume of my historical novel series, The Silent Years. Stay tuned, this fourth volume is scheduled for publication late next year. First volume out in Kindle and Audible, December, 2019; print copy, March, 2020.