October 10, 2019
Our plan was to drive to the INT Trailhead for this section of trail south of Dimona. We'd start near the mouth of the "Small Crater," (6 km long, 4 km wide, and 400 meters deep) and hitchhike back after about a six-hour hike.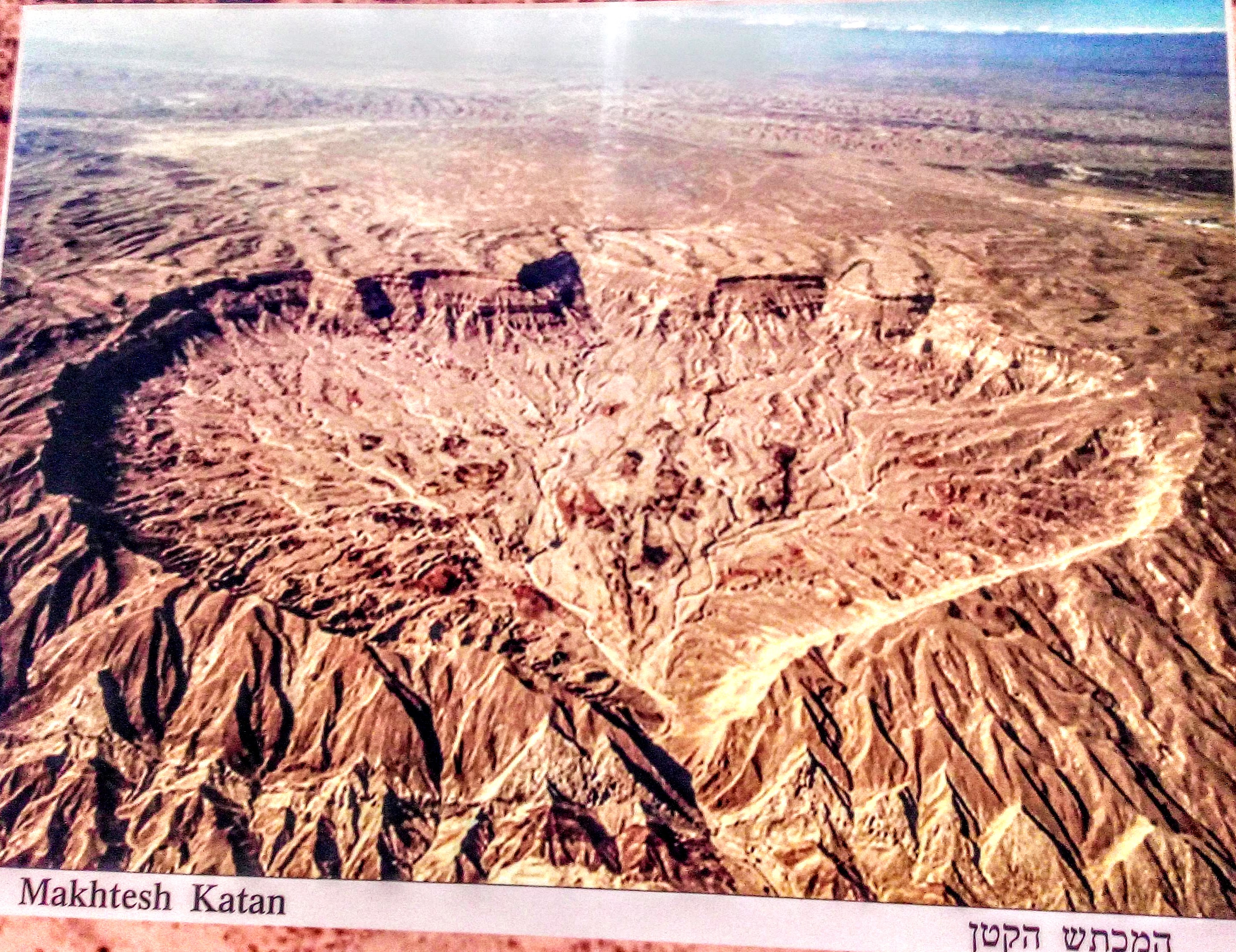 A call came, "I have a taxi that will take you to your hiking trailhead." Plans changed in a twinkle. We would call him at the other end, and he'd pick us up. He dropped us at the base of the "heart." It was called Satan's Mouth. We would hike up the right side of the canyon to the highway at the top.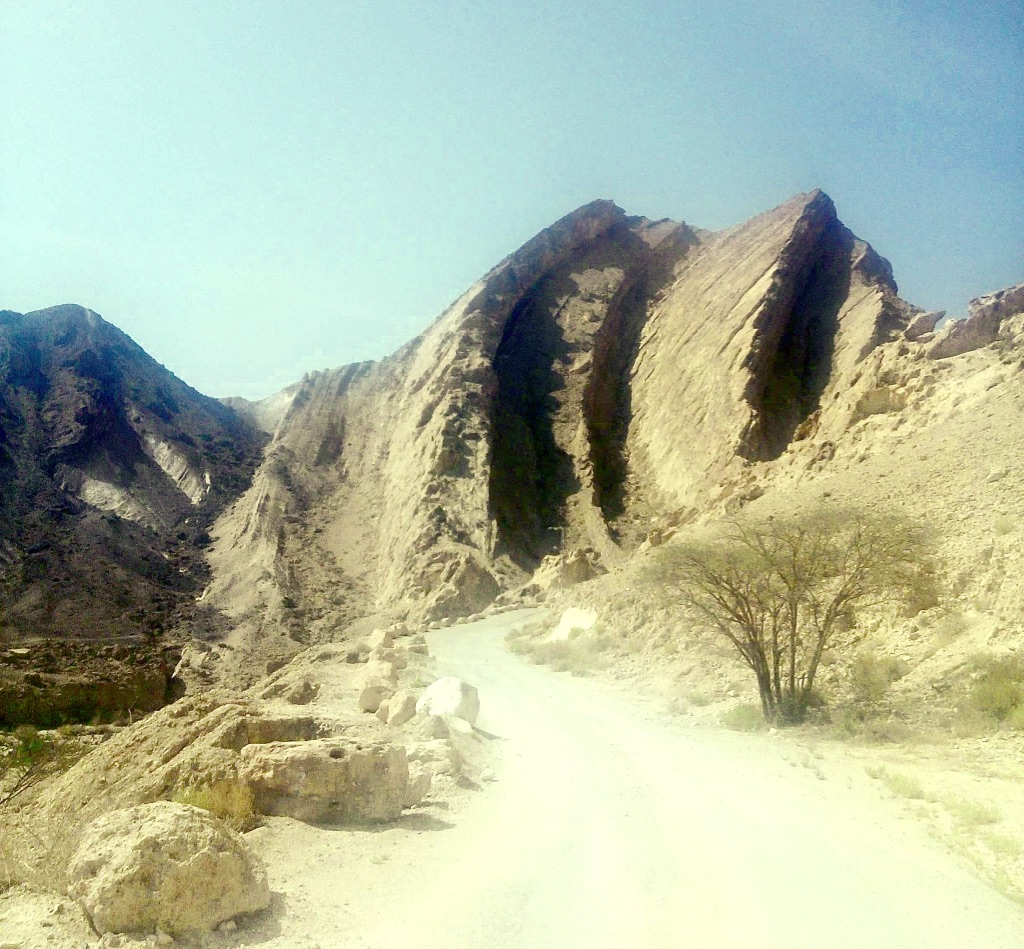 Today we would hike together! Two are better than one, for when the one fails to see the trail maker, the other does. Our reservoirs on our back can hold 4 liters of water (but they weren't full).
Beauty popped: crimson, purples, oranges, camel-brown colors fed our eyes delight. A feast prepared by our Father, Abba.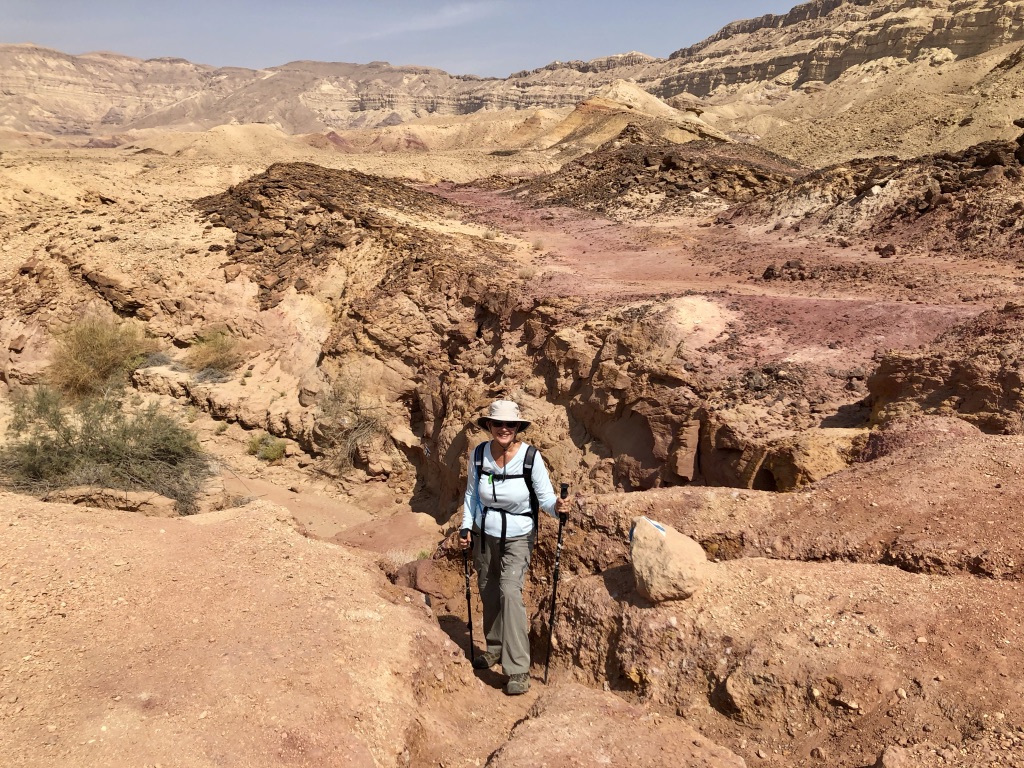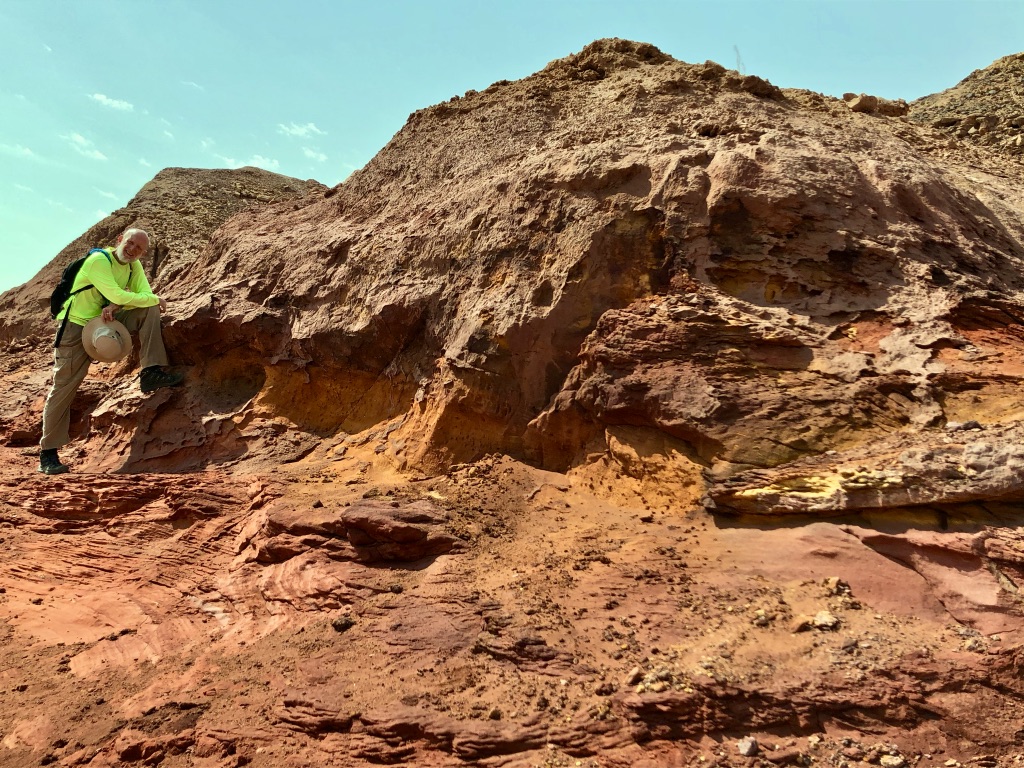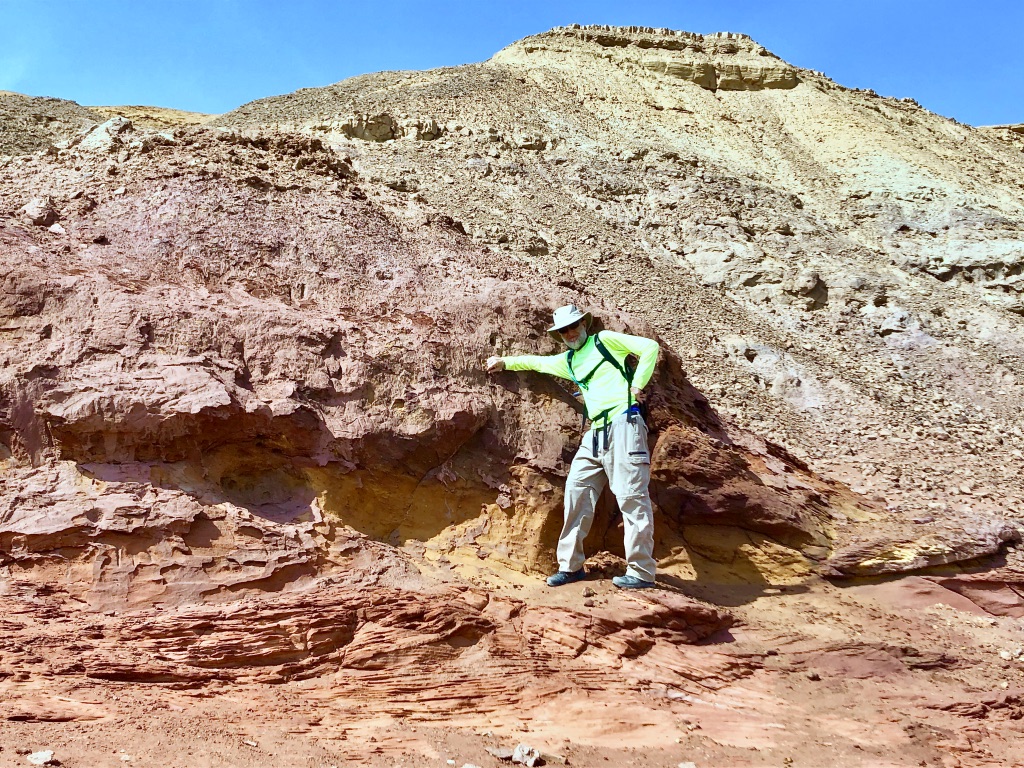 We hiked up and up to the rim of the canyon over slopes, sheer drops, and shaky, ripped guard rails. Leaning into the rock, with slipping sand and scree beneath our feet, we made our way. What was I thinking? I'd never done anything like this. Perhaps… I wasn't thinking, just choosing to do what became the hardest physical thing I've done in my life.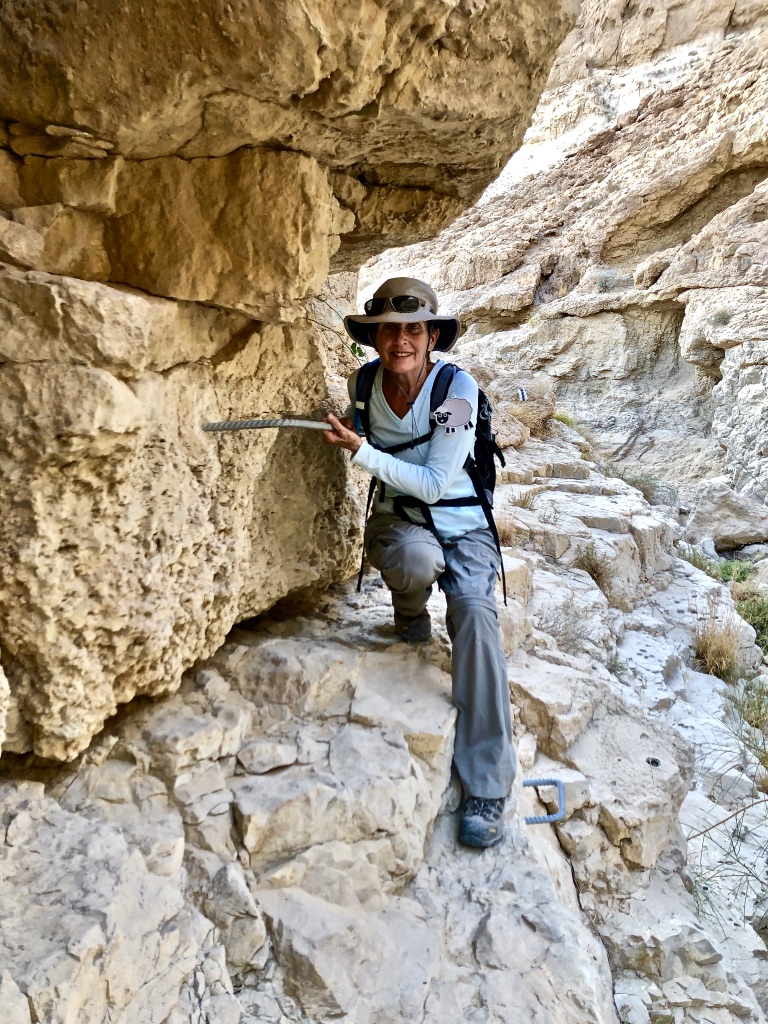 Hinds Feet on High Places frequently came to mind. The allegory portrays Much Afraid walking, reaching a higher plane, only to see that the trail lead farther and higher which couldn't be seen ahead of time. I didn't feel afraid, but we certainly were on an edge.
The trail makers, well placed, were our friends. Some looked amazingly fresh, like maybe the paint was still wet. The trail very recently was expanded and new markers were in place. We moved onward, upward, forward. Frustrated that our markers, the INT trail app were not in sync. Our GPS said we were way off track.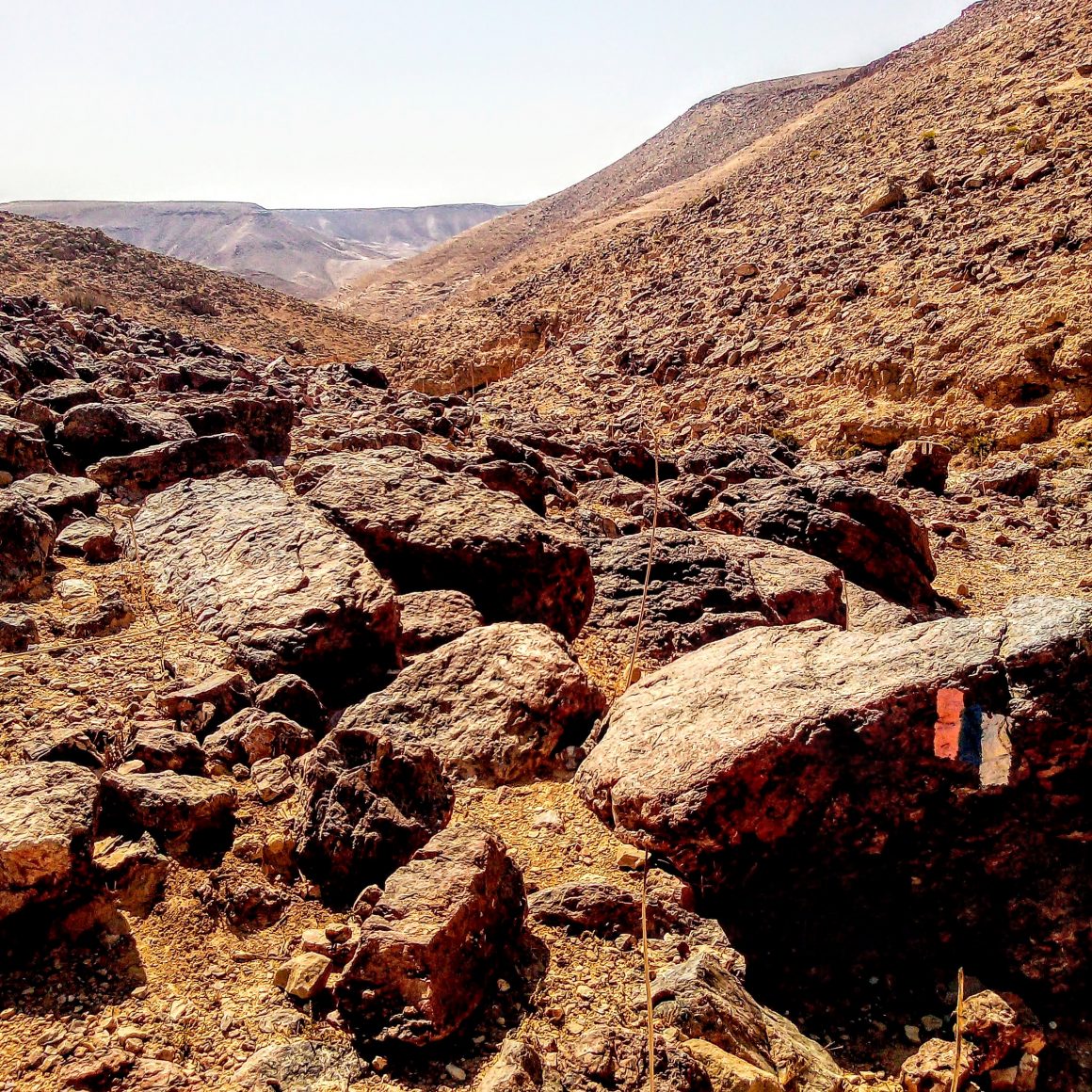 We ran out of daylight! The moon rose over the Dead Sea. We kept walking into a deep canyon, following the dimmer and dimmer markers. Exhausted, still on trail, darkness took over. No turning back. No going forward. The wind whipped around us. It was 7 o'clock. We spooned together in a small cleft of the rock, in front of a sheer drop off. We prayed, Bethyl: "Father, if there is something to be afraid of, make us scared." Vance: "and, if not, give peace." We settled down to sleep.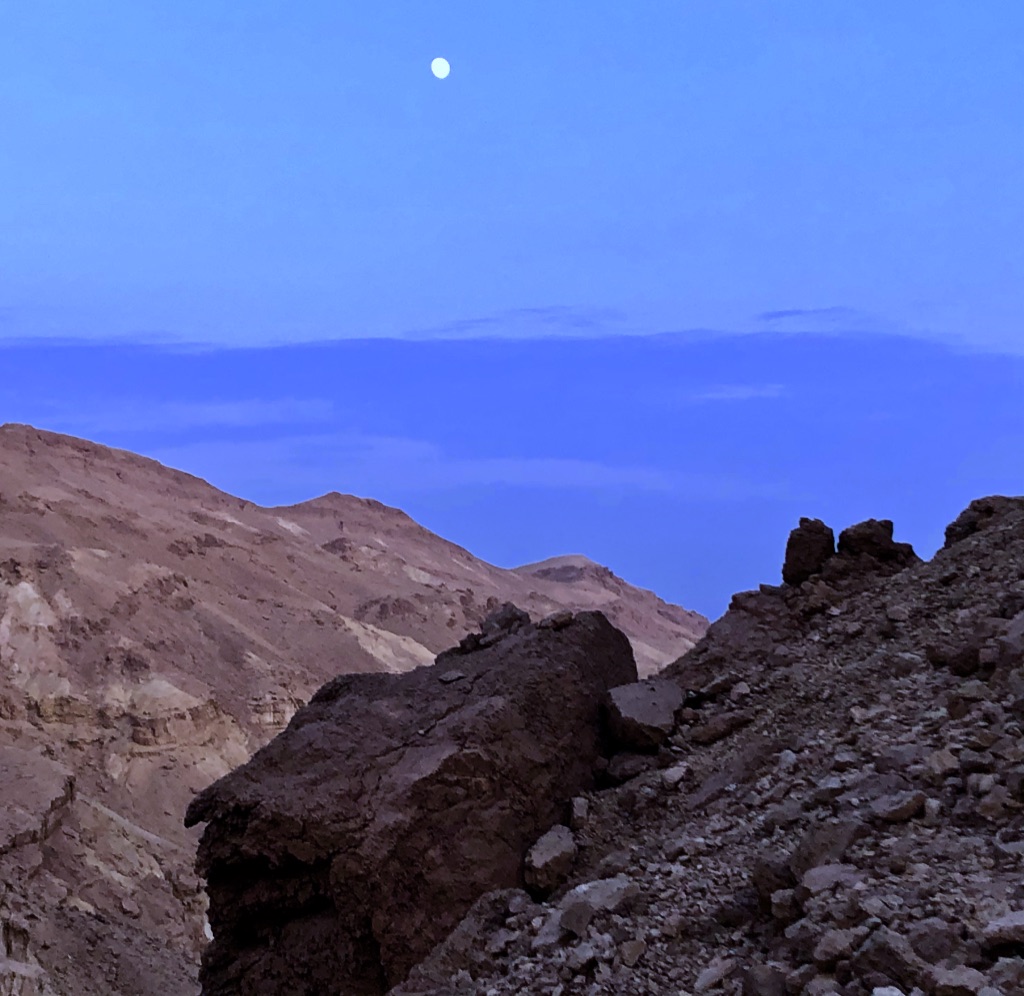 The wind was whipping through the canyon. Cooling rock bits cascaded to the canyon's floor. We could literally hear the mountains crumbling, bits at a time.
We wrapped the Israeli map around us, our only blanket. Hoped for sleep. We'd welcome morning and sunshine, and walk out.
We were woken by the whump-whump of a chopper. Search lights, attached to a helicopter, rose over the ridge in front of us. The time was just shy of midnight. We waved our phone lights. Chopper moved over the ridge. I cried, "Jesus You see us. Help them see us!" A clear night sky loaded with stars was our answer.
Twenty minutes later, the chopper returned. Searched the area again. Moved right over us in the deep canyon, kept moving. Our phone and GPS were all out of service.
Ok, we guessed, they were in the area for someone else.
Half hour later, a voice from above us in the hills "You, down there, okay?"
"Yes! We're okay."
A man made his way through the rocks toward us. Harel, who's name means "mountain of God," had been dropped from the helicopter and walked in.
We told him, "We were going to wait out the night, walk out. We didn't think we needed to be rescued." We got a stunning response, "Everyone needs to be rescued! You did the right thing! You sat and didn't try to move. If you'd kept moving in the dark, a high risk of injury. 12 teens who didn't call for help were killed in this canyon, not more than two years ago."
Unbelievable grace from Harel, who said his name was "just a name, nothing more."
Chopper had disappeared. Fifteen other volunteer rescue men showed up around midnight to assist. Brought us light, encouragement, and water. These Jews were farmers, refrigerator repairmen, solar installation, a medic, and a tour guide. From the other end of the trail, more rescuers walked toward us, one hauling a stretcher on his back. We all walked out of the canyons, together, about 3 km, guided by head lamps and kindness. Reached the end of the journey about 3:30 am.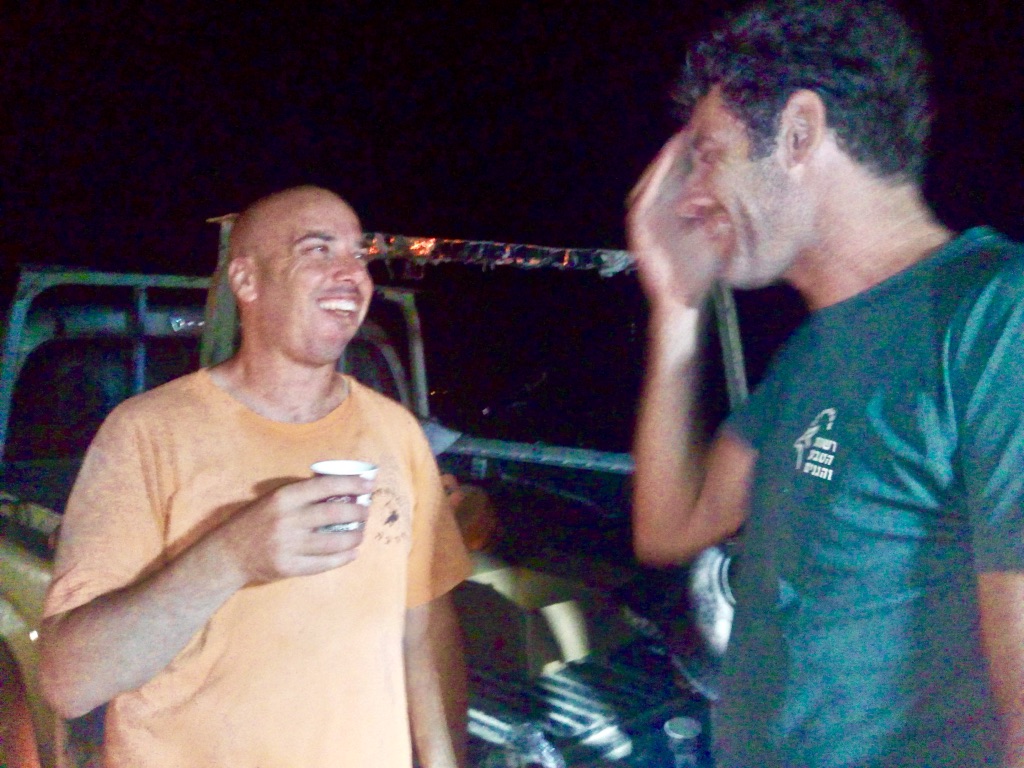 More rescuers sat in a circle, a police car with flashing lights was there. Refreshments were provided, including dates from one local desert farmer/rescuer. A park ranger explained that new trail markers, just painted, were not yet in sync with the GPS; that's why the map was so different from the territory.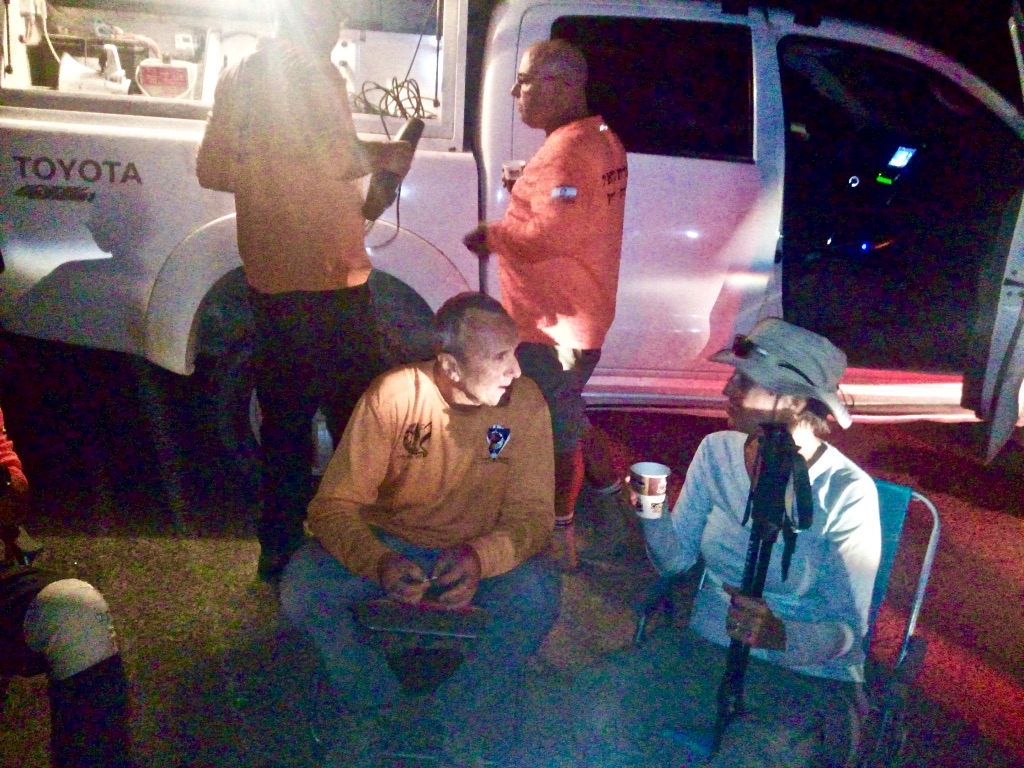 The experience reminds us of God's largeness, how He comes to us, searches until we know we are being found, welcomes us with heart-felt kindness. What we knew…now we are knowing…
One rescuer said, "Our wives are sleeping, but they know what we're doing, not cheating on them. We like helping. The volunteer police officer drove us 25 km to Dimona. As we arrived, at 4:15, he said, "My America is Israel. I love Israel. Now you go to your room and sleep well. Go in the desert with a guide." God is talking all the time!
No one asked for money! This was all free, courtesy of the state of Israel and the people of Israel who serve as volunteers.
Had we driven our own car, no one would have missed us.
A few days ago, Bedouins rescued Vance; tonight, a group of Jews rescued the two of us. This rescue thing has got to stop! We'll get a local trail guide from now on; no more independent hiking.
But, regardless, we are being humbled by the merciful, kindness of strangers. Who was it that said, "Self-sufficiency is another word for poverty"?